With the year 2022 only just beginning, the search for the perfect Valentine's Day gift is already underway. This holiday is the most popular event in the world, and while for some people 14th of February is just a day like any other, for others it is a milestone that must be celebrated in the right way.
Whether you've been waiting patiently for Cupid's arrow to finally reach you or you're an aficionado of this romantic holiday, it's the perfect occasion to give somebody (or yourself) a gift, from the smallest present to the biggest surprise. And if you're going to spend Valentine's Day alone, you might as well do it in style...
To celebrate this day, we have put together a small guide of gift ideas for Valentine's Day 2022, to please yourself or surprise your other half. Get a head start this year: to receive your purchase in time in your mailbox, don't hesitate to order it now!
01 For her: 6 gifts to give her for a beautiful Valentine's Day
Traditional ideas such as a big bouquet, a nice dinner, champagne in the fridge are surely a safe bet... How about changing the codes and going beyond this year? We have plenty of ideas for original gifts for Valentine's Day. If this holiday is a headache for you, here are 6 suggestions for perfect gifts to declare your love in style.
A sure bet: a fashion accessory to complete her outfit
To give a classic outfit a twist, what better than a high quality accessory that will last over time, and who knows, be passed on from generation to generation. A piece of jewellery that she will never leave and will become her lucky charm, a leather belt to revive a look or a mini-bag that makes all the difference... Follow the guide!
For the one who already has everything: the pair of shoes she didn't dare to buy
Valentine's Day is also the occasion to offer her that very original pair of shoes that she didn't dare to buy for herself! To mark the occasion, and above all to score points, choose a strong piece that will impress her: couture details, flashy colours, original volumes... Bring out the big game. And if by any chance the size (or the model) does not suit her, we guarantee exchanges and returns!
02 Valentine's Day: 6 perfect gifts for him
What gift to give a man for Valentine's Day? For the most romantic, the less convinced or the one keeping his feelings to himself, we have some advice on how to please him without taking risks. Need some inspiration for your partner? Don't panic: to have a memorable Valentine's Day 2022, here are our 6 gift ideas for men.
The perfect gift: (useful) small gifts for men, a sure bet for Valentine's Day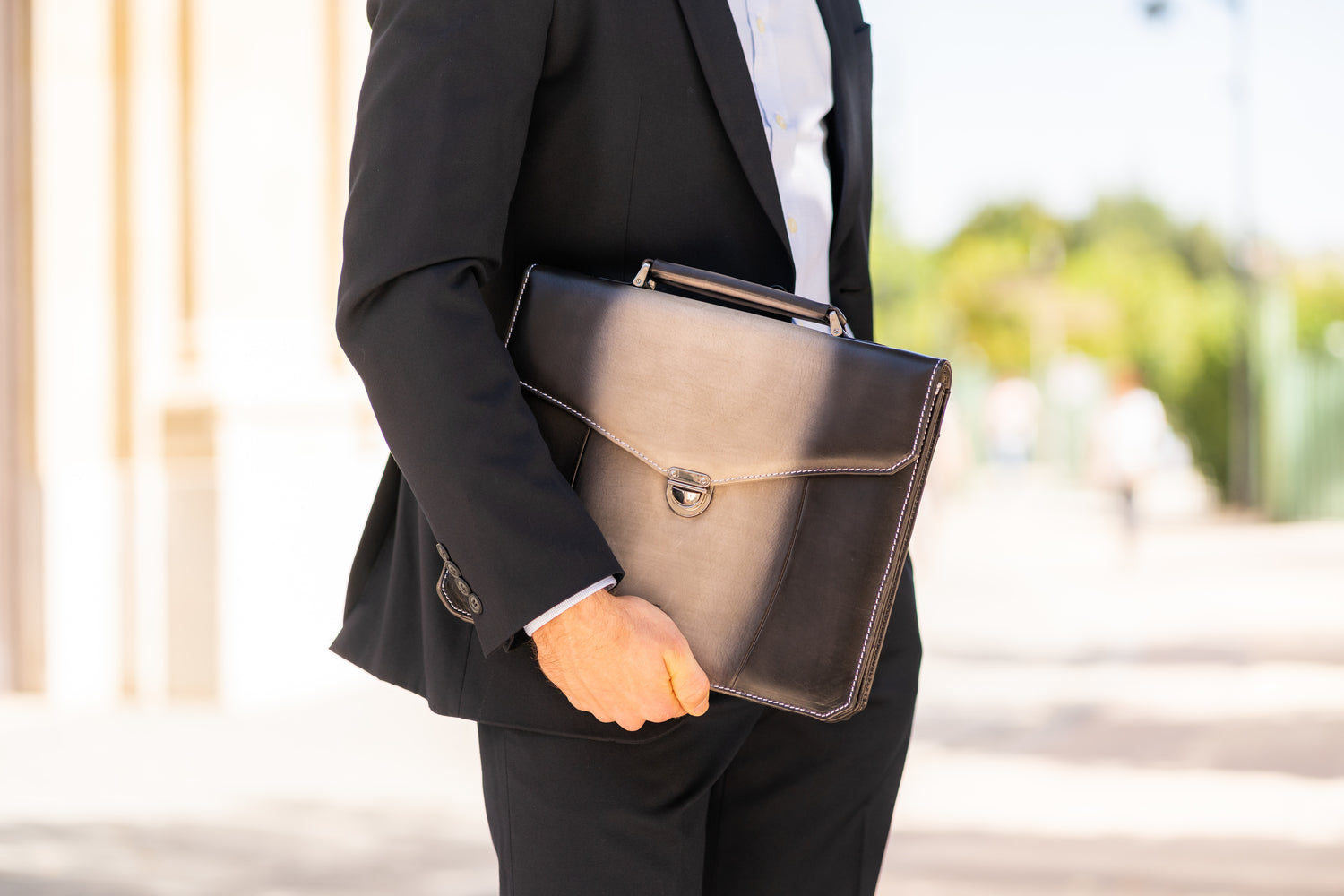 A useful gift will always please him. To take care of his leather shoes and keep them for as long as possible, give him the necessary products to take care of them: shoe trees, brushes, shoe polish... For the trendsetter, turn to practical and elegant accessories: a leather belt for his work outfit, an original card holder or a colourful iPhone case.
Don't take any chances: the must-have pairs of shoes for men
His white sneakers have holes and his leather shoes are worn-out? It's time to take the lead in mixing practicality with pleasure. Leather sneakers, Chelsea boots, tassel loafers, derbies... He'll surely be delighted to have these essentials in his wardrobe.
03 Valentine's Day: the gift to share that will be useful to you too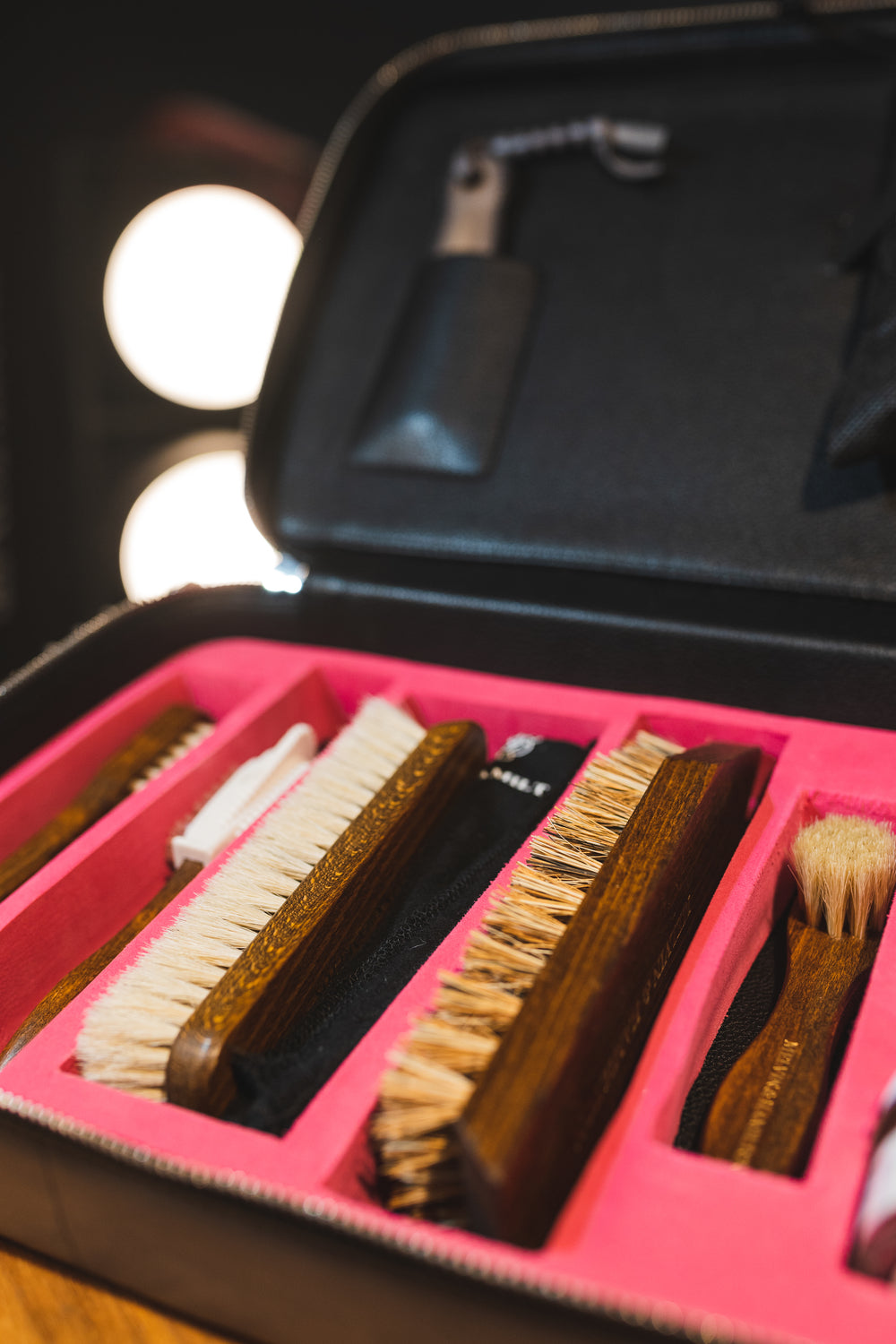 If you can also benefit from the gift offered, why not take advantage of it... For the clever ones, here is a selection of useful and chic items that you can steal from her: polishing gloves, shoehorns or even better, a shoe cleaning kit, as practical as it is elegant.