You're discovering Melvin & Hamilton and you're not sure which size to choose? Here is our advice that might help you choosing the right shoes size in our shop!
Melvin & Hamilton's sizes
As part of international standards, a margin in shoe sizes is accepted. Each brand has its own criteria and designs shoes for different morphologies.
Melvin & Hamilton's models of shoes usually size big - unless another indication is mentioned on the product page. Generally you can try your usual size or a smaller size. Depending on the product, if a 40 usually fits you for instance, we will recommend you to take a 40 or a 39 in our collection!
Our women's and men's collections are organized in families. These families correspond to a specific shoe shape (width, toe, finish): Amelie, Jessy, Selina… So, if you are comfortable in a Selina loafer in 38, you will be just as comfortable in a Selina boot or derby in 38 as well. To save yourself time if you are already our regular customer, you can check out the product families that you already have in your wardrobe.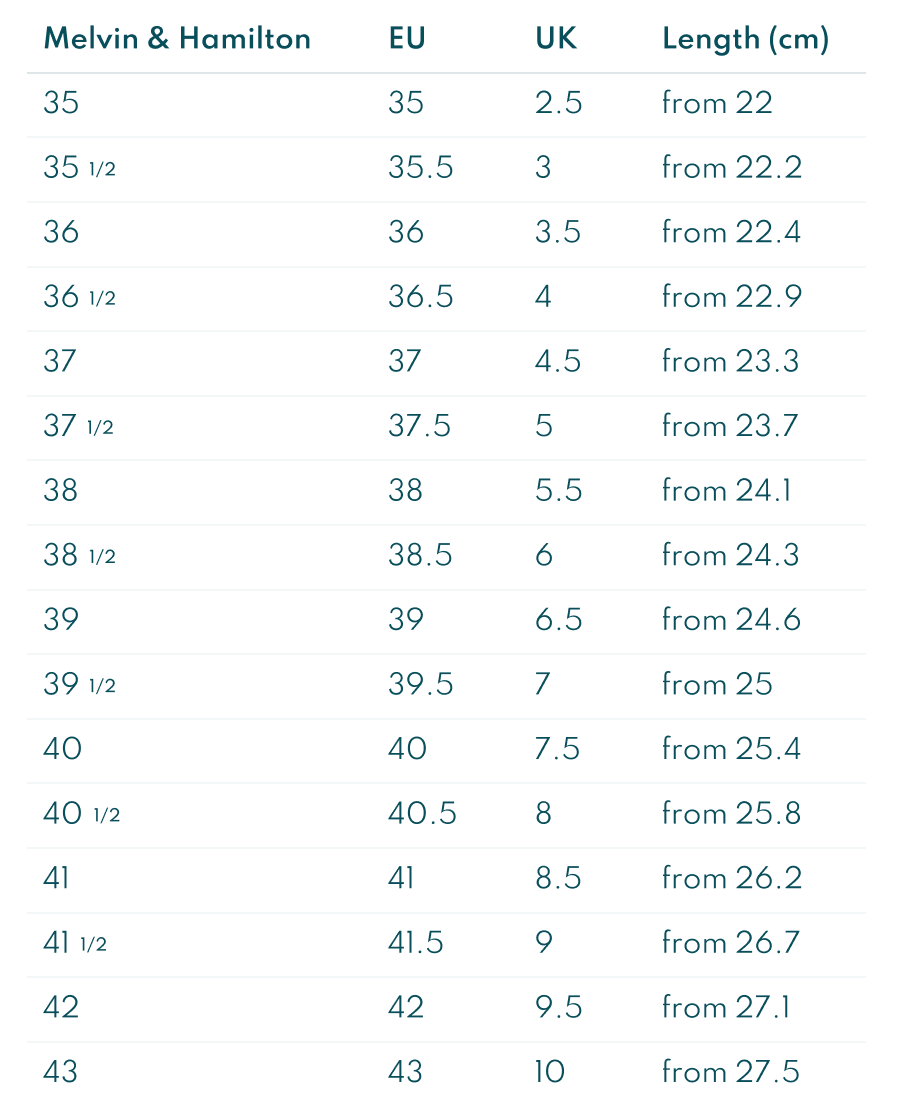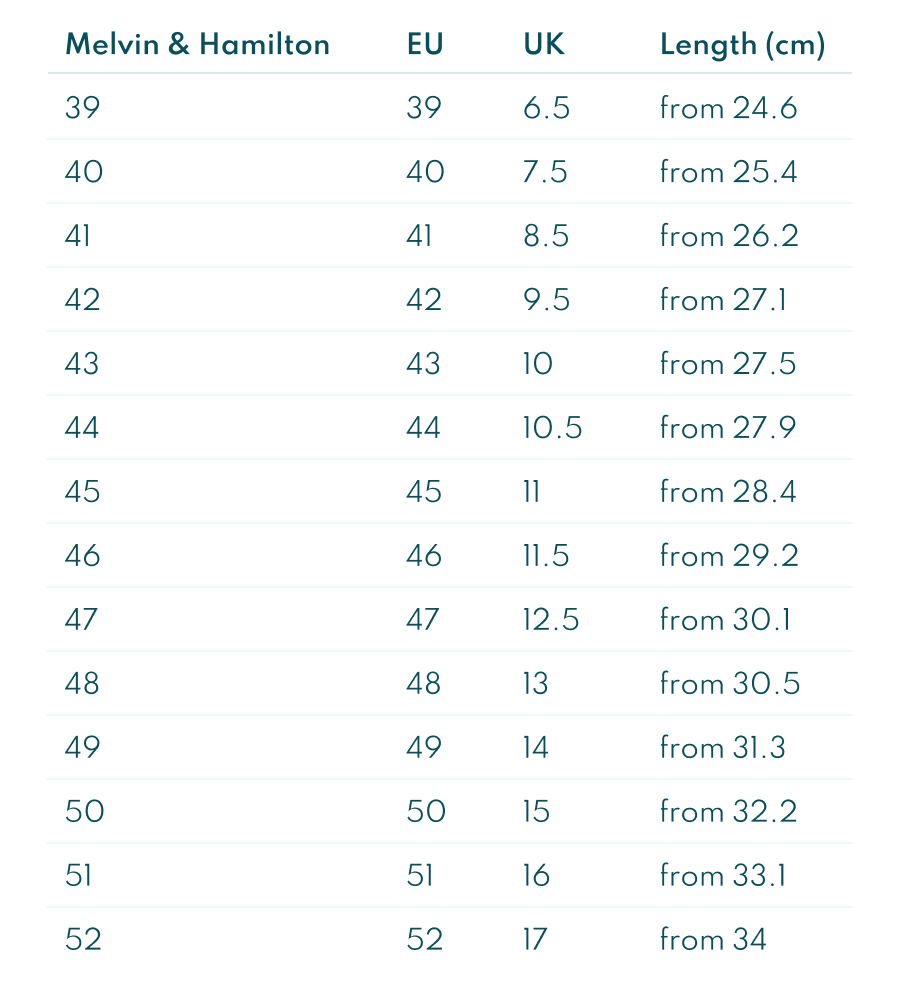 Caution, in the last column sizes are given in cm and are average estimations, but they will help you to find what size fits you!
Our commitments
To make that choice a lot more easier, we offer 14 days from the reception of the package to try the shoes at home! If the product doesn't fit, you can easily return it for an exchange or refund if needed.
For any question, our Team is ready to help:
- via chat on the website
- via WhatsApp at (+33) 7 68 90 89 03
- by phone at (+33) 0805 85 81 09
- via email at hello@melvin-hamilton.com
Please contact us, we will be pleased to help you!
Check out our Magazine for more tips!