Patent leather is a symbol of 1960s fashion with its preppy look and has not yet spoken its last word this season. Elegant patent leather shoes for men and women with a shiny surface are the trend for autumn 2023. Like precious jewellery, these shoes need special care to maintain their glossy effect.
Whether it's black leather or colourful patent leather, heeled shoes or patent leather loafers, in this guide we explore the different steps for caring for patent leather shoes. From practical advice to cleaning tricks, discover all the secrets to keeping your shoes shiny and looking timeless.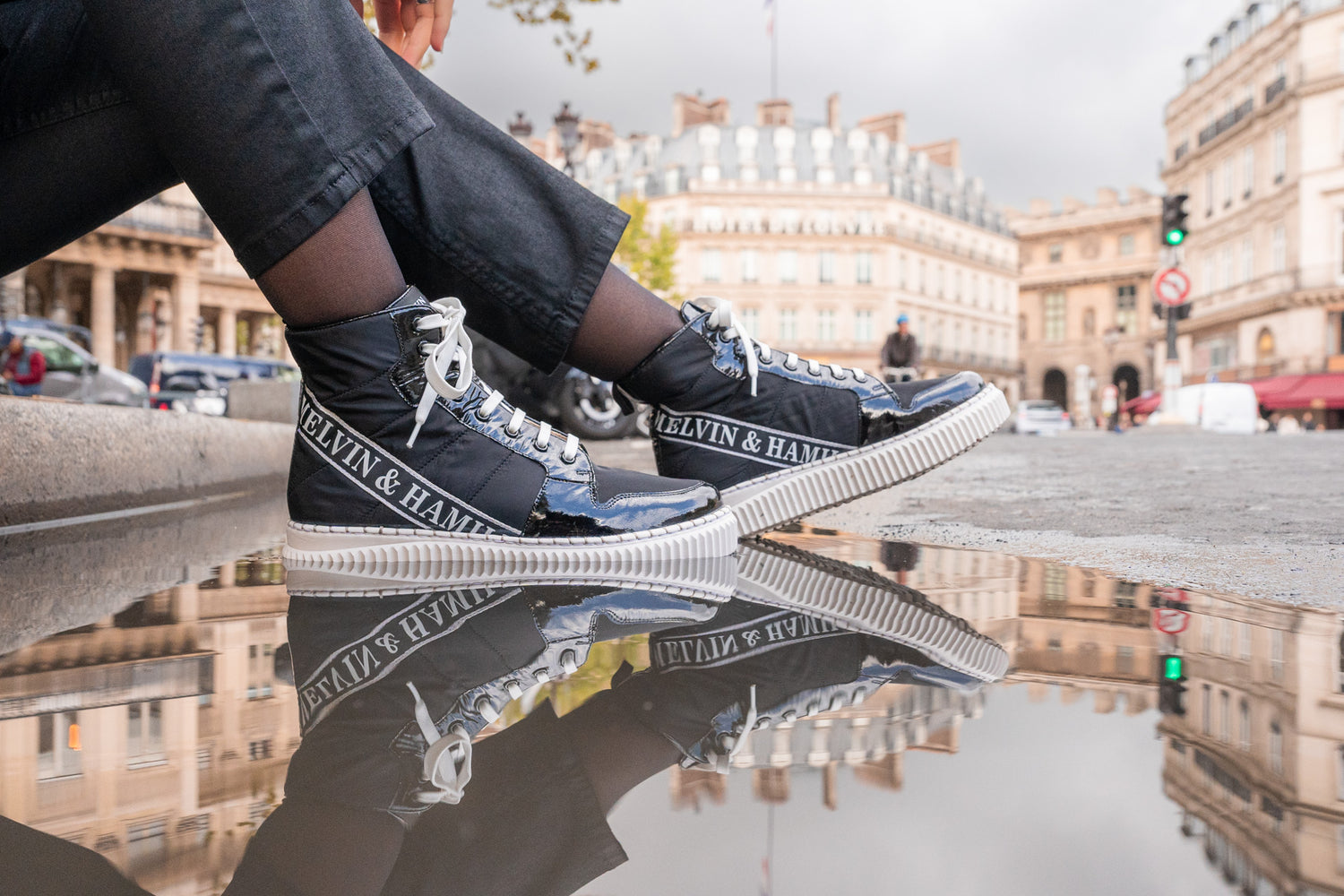 Caring for patent leather shoes is important to maintain their shine. With this material, every detail counts! Here are some tips for caring for your favourite shoes:
- Regular cleaning: Use a microfiber cloth to remove dirt and dust from the surface of the patent leather. Avoid aggressive cleaning products that could damage the patent finish.
- Polishing: Use a soft cotton cloth to gently polish your shoes after cleaning. This helps to remove fingerprints and light marks.
Throughout the year, you can keep your patent leather shoes looking new with a few simple steps:

- Avoid water and humidity: Even though patent leather is water resistant, you should not wear your shoes on rainy or humid days. If they get wet, wipe them off immediately with a dry cloth.
- Store your shoes: Store your patent leather shoes in a dry place away from light. Use newspaper or shoe trees to maintain their shape and absorb moisture.
- Avoid scratches: Although some minor accidents are inevitable, you should not wear your patent leather shoes in inappropriate terrain. Watch out for rough surfaces and sharp objects to avoid scratches and scuffs on the material.