Set the scene: a day at the seaside, feet in the sand, sun at its peak. A light dress and a pair of clogs in your big tote bag... and you're ready to enjoy the long summer days! Straight out of the seventies, these emblematic shoes celebrate the sweetness of summer vacations. Few models can rival the romantic lines, sunny aura and timelessness of leather clogs.
Leather or wooden clogs have a long history and have been worn in many cultures across the globe. Once thought of as sturdy, functional work shoes, they are now right on trend and worn every day, for a day at the office, an evening out or dinner in a restaurant. In fact, this essential model has not aged a day and continues to create a sensation on catwalks and streets all over the world.
A true fashion statement, clogs can be a little intimidating at first. However, once mastered, they become an undeniable ally for standing out with elegance and expressing your bohemian style. Comfortable and easy to wear, clogs are back in style this summer. From rustic models to the most elegant lines, there's a pair of clogs to match your style. There's only one thing to do: be daring!
01 How to wear your clogs with jeans?
Flare pants or bell-bottom jeans, it's time to get wide pants out of your closet. At the opposite end of the fashion spectrum from the 2000s, with skinny jeans and stilettos, the trend for summer 2023 combines elegance and comfort. For a casual yet trendy look, pair faded jeans with a breezy blouse. If they're not flared, slightly roll up the bottom of your jeans to show off your ankles, then slip on a rough leather belt and a white cotton t-shirt for a cool, romantic look.
02 How to wear your clogs with a short dress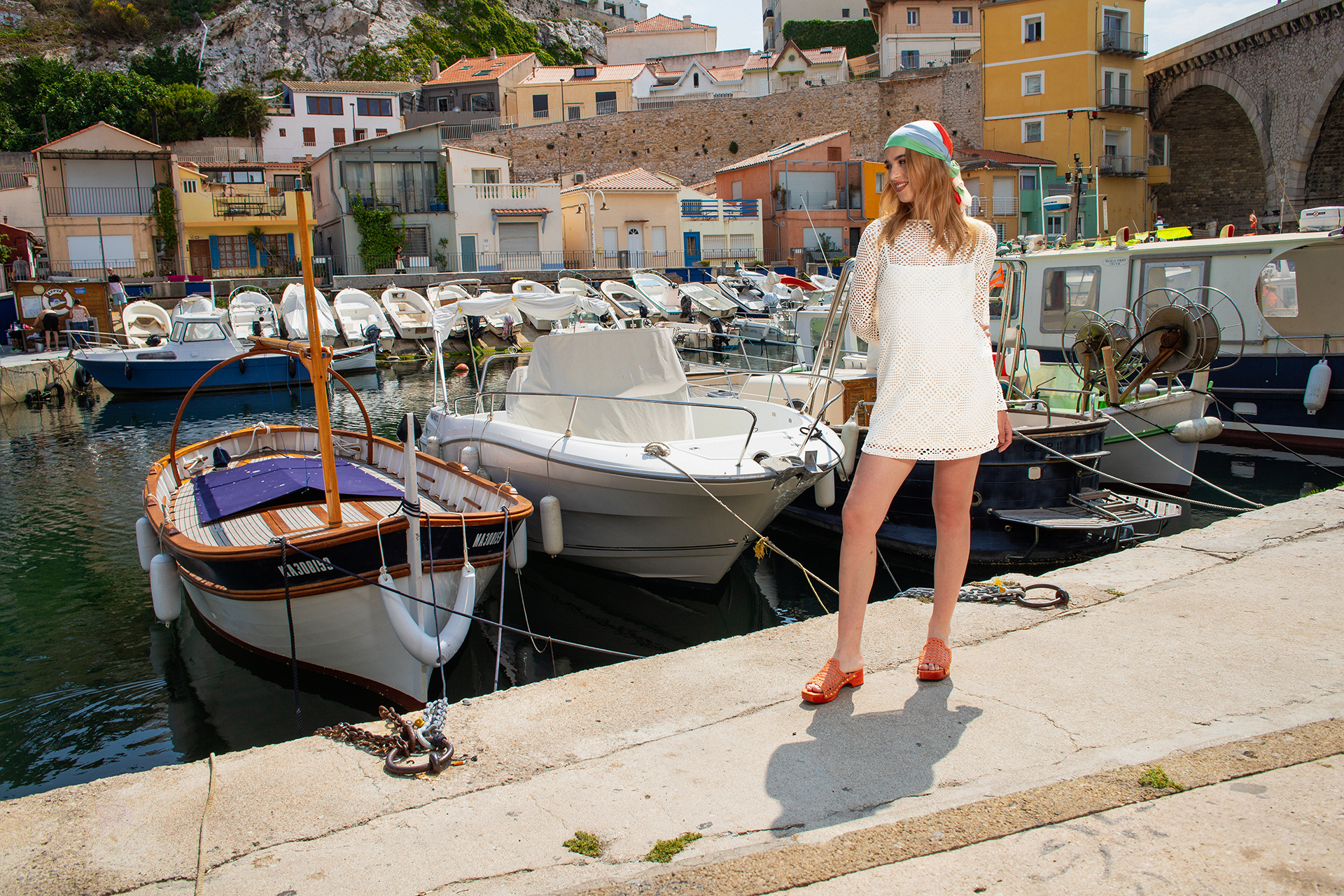 With clogs, it's important to opt for light fabrics and flowing cuts to counterbalance the slightly more imposing character of your shoes. For a bohemian silhouette, team a white short dress with coloured leather clogs. Opt for a printed or floral short dress for a funkier look. Invited to a wedding or a party? Accessorise your look with gold jewellery, a bandana casually tied in your hair and a small basket bag!
03 How to wear your clogs with a long dress?
The long dress and clogs combo is the perfect way to break up an overly sophisticated silhouette. Wooden clogs add a fashionable twist to your outfit, allowing you to stand out with elegance. Linen, cotton and lace are the materials of the summer look: choose a flowy linen maxi dress or a long embroidered cotton skirt.
04 How to wear your clogs this autumn?
At the crossroads between summer styling and autumn trends, clogs can also be worn with style in autumn 2023. Autumn is all about warm colors and soft materials, offering a wide range of possibilities for wearing your clogs in style. Opt for clogs in brownish or congac shade which go perfectly with the warm tones of autumn. For a casual chic look, pair your clogs with a black skirt or high-waisted velvet pants, and slip on a fine knit sweater.