If you're particularly interested in a certain pair of Melvin & Hamilton shoes, we have great news: our women's and men's collections are organized by model family. Each family corresponds to a specific shoe shape: width, toe, finish...
Selina, Scarlett, Jade... Save time when shopping online by going directly to the product families to quickly find the models that match the ones you already have in your shoe closet.
Whether your feet are narrow or wide, this variety of families will allow you to choose from a range of different models that are all designed in the same way, depending on your type of feet. For example, if you are comfortable in a Selina derby in size 37, you will also be equally happy in a Selina ankle boot in size 37. Let us introduce you to our families of must-have shoes without further ado.
01 Selina
Selina is the model that lifts our spirits on grey mornings and fills us with energy! Selina features unique colors, leather tassels, perforations and cut-outs, as well as colorful and durable rubber soles. Monk buckle shoes, tassel loafers and coloured Chelsea ankle boots in vegetable-tanned leather await you.
Size advice: With Selina, you can take your usual size.
02 Scarlett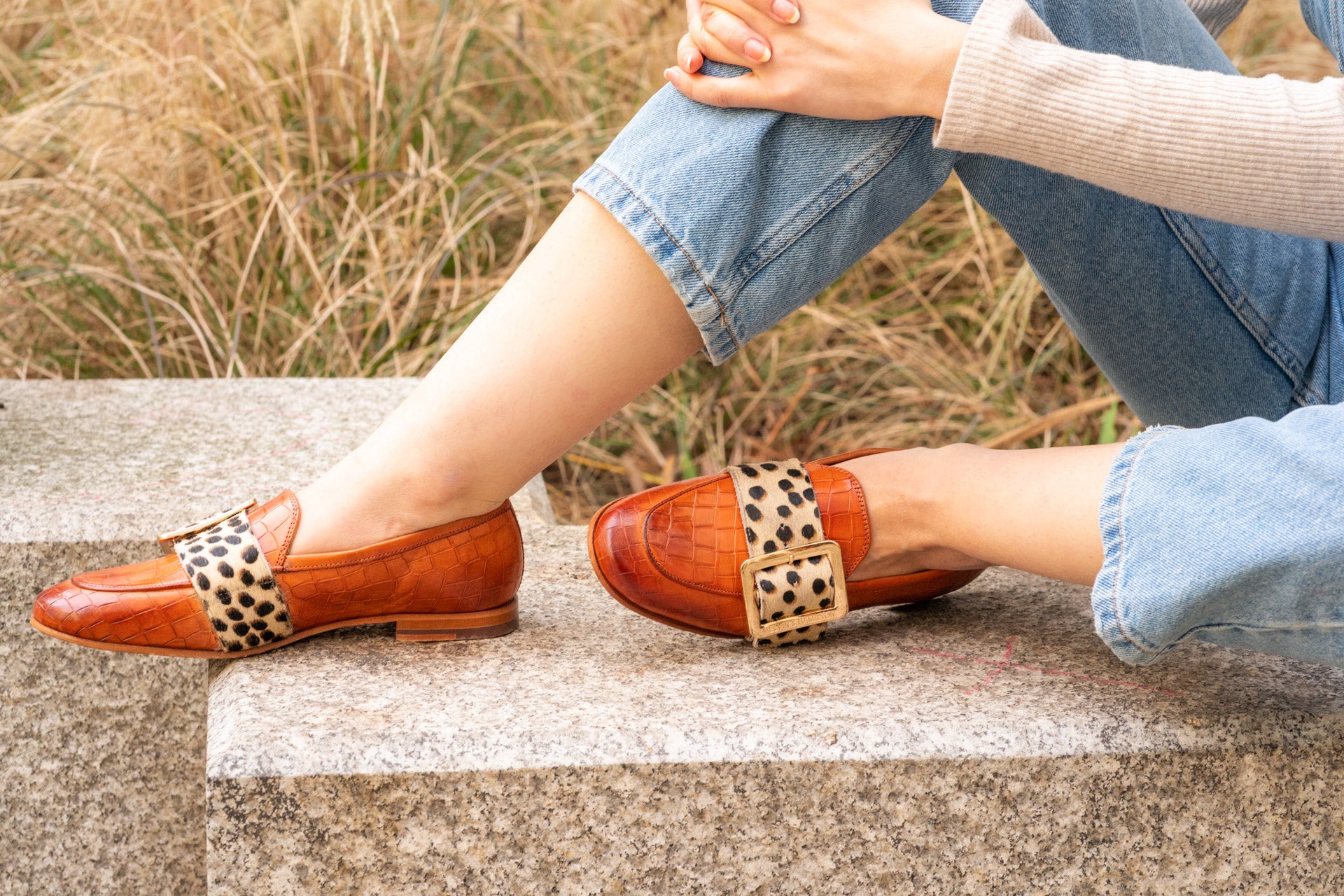 Scarlett is both classic and exciting. It's enhanced with original details such as embroideries and buckles. Whether you're looking for iconic horsebit loafers, embossed leather loafers or embroidered or fluffy mules, check out our Scarlett collection, which has the strongest signature of any shoe family.
Size advice: if you choose one of our Scarlett models, you should take your usual size
03 Jade
With Jade, the possibilities are endless, and you can be sure you'll never go unnoticed. If the chunky notched soles may seem intimidating at first, don't let that scare you off: thanks to the ultra-light sole, the Jade is designed to provide comfort with every step. This shoe comes in loafers, derbies, ankle boots and monks, with a wide range of colors to suit all seasons and moods. So which Jade will you choose? Go for a colorful and eccentric version to add a touch of excitement to your outfit, or choose a more conservative and classic version for an elegant and sophisticated look.
Size advice: Jade has a standard size, so you can choose your usual size.
04 Hanna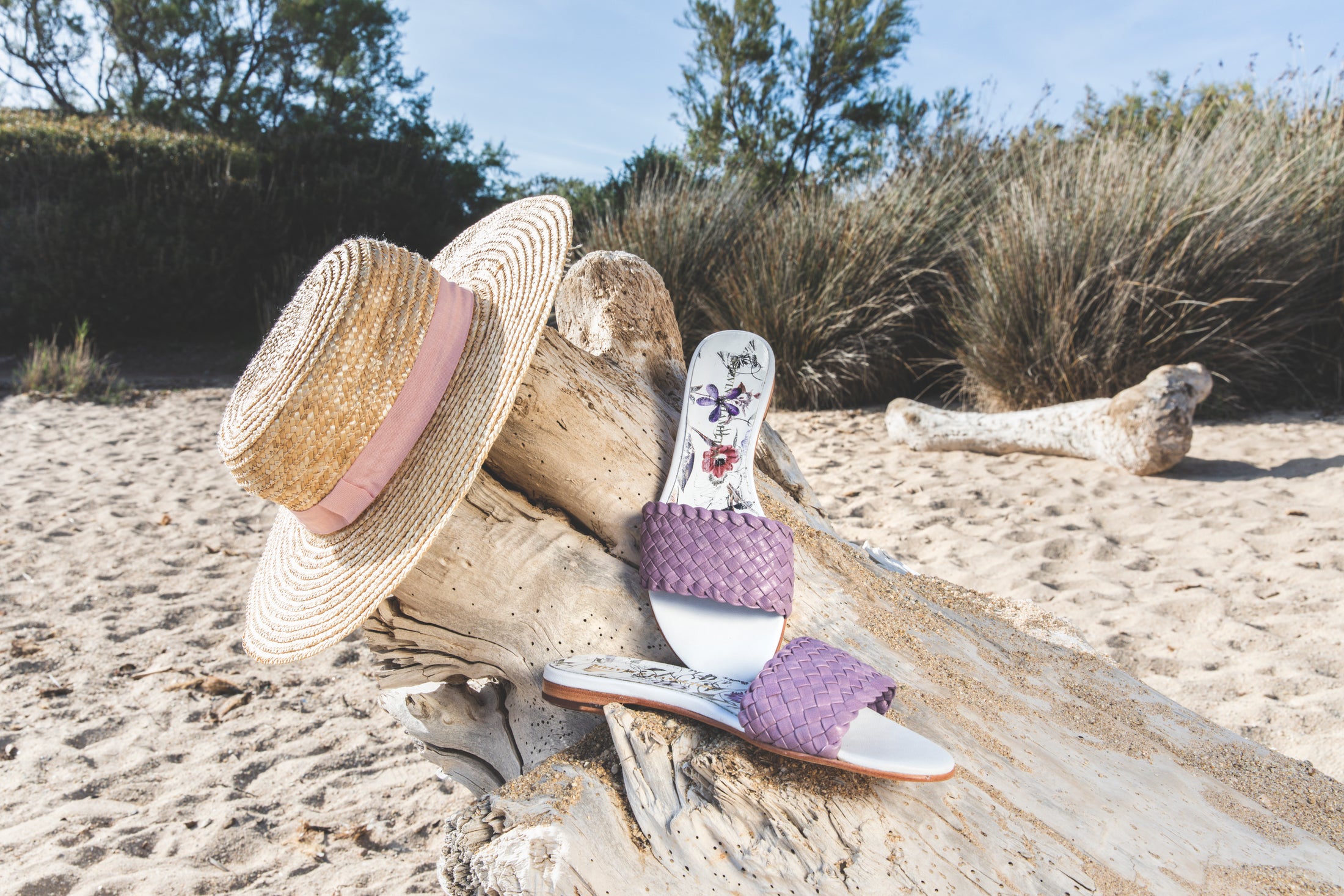 As the days become longer and the warmer weather slowly begins to set in, it's time to get out your summer shoes. From leather mules to lighter sandals, spring signals the return of the Hanna family. Whether flat or with wedges, these shoes will take you anywhere, on vacation or at the office. Elegant and comfortable, Hanna shoes are also perfect for a summer wedding.
Size advice: The sizes of the different Hanna models are standard. If you are unsure of your size, choose your usual size.
05 Sally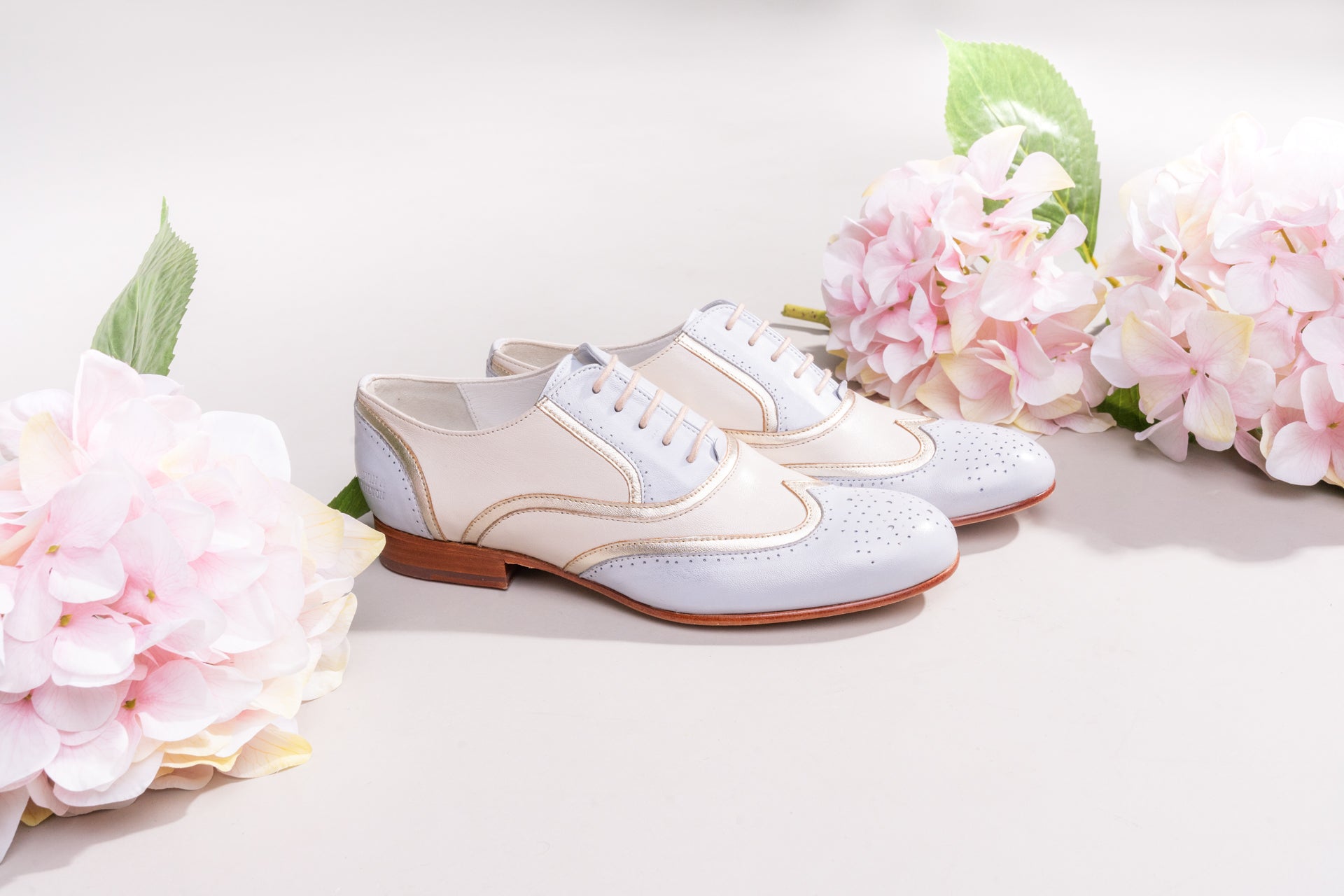 The Sally collection will impress you with its elegant oxford shoes and casual ankle boots. If you're looking for elegant dress shoes, check out our Sally styles: you'll be charmed by the brogues or our beautiful shoes with hairon detail and a round tip.
Size advice: Sally's are standard sizes, you can choose your usual size
06 Susan
Susan will be your everyday companion, pairing with your outfits with incredible ease and you'll be ready to face the day in style. Stylish flat ankle boots, Chelsea boots in a variety of colors, sock boots - it's all Susan! Made of crocodile imitated leather, perforated or smooth leather, with coloured elastics or metallic details, Susan comes in over 100 variations!
Size advice: choose a size smaller than the one you usually wear.
07 Alexa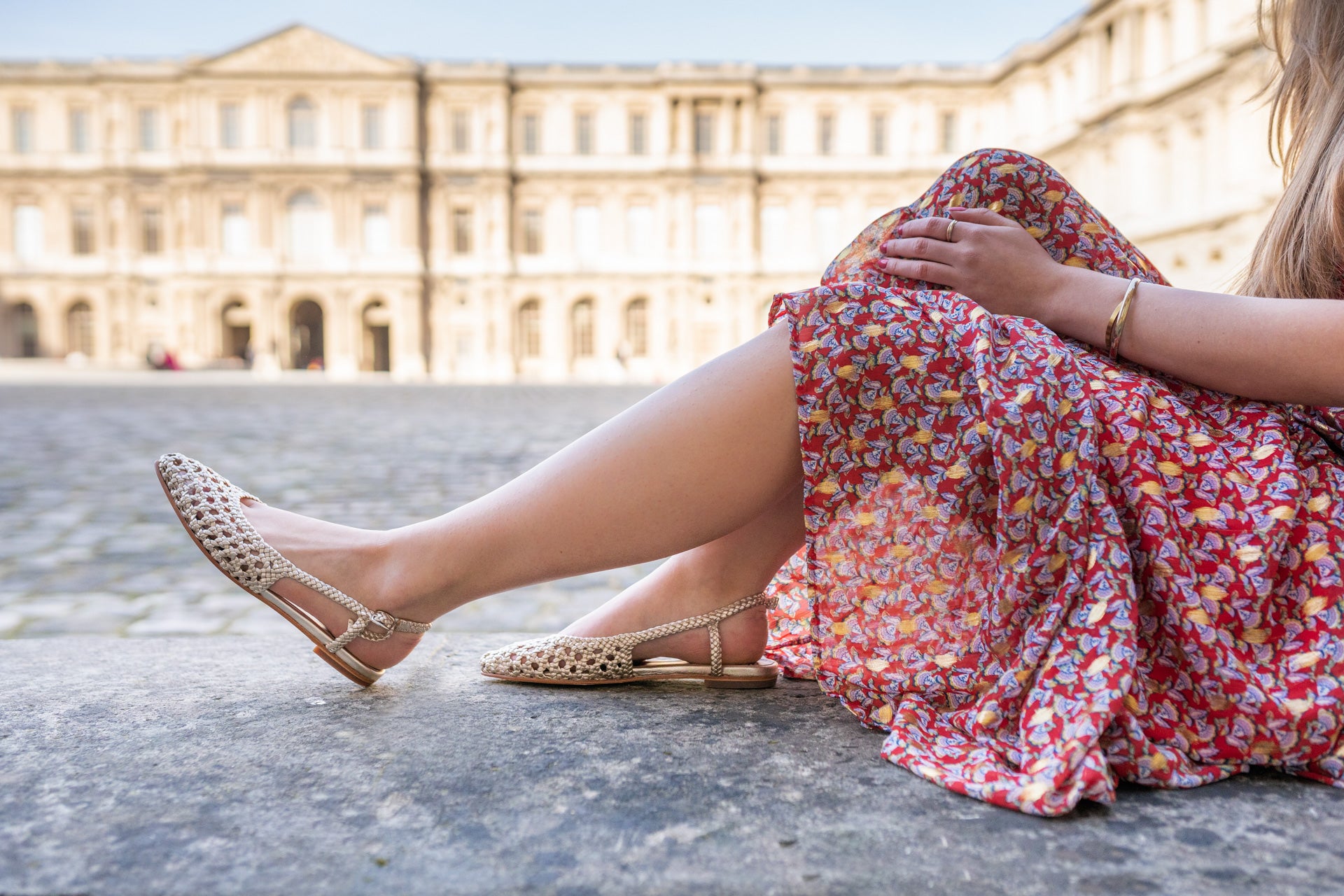 For a comfortable way to walk painlessly around for hours, discover Alexa. Ballerinas, mules or sandals, these hand-woven leather shoes will guarantee you a chic and sophisticated look. They are thin with pointed toes and come in a wide range of colours and metallic shades. They are ideal for narrow feet and can be worn with a long dress for a bohemian look, or with jeans for a more urban look.
Size advice: Alexa will suit you if you have narrow feet. We recommend that you choose one size smaller than your usual shoe size.
08 Adley
Enjoy the good weather with a pair of Adley shoes! Adley is the perfect mid-season and summer shoe: our collection of suede ankle boots and loafers. Their ultra-light rubber soles ensure optimum comfort for a workday, a walk or a dinner on the terrace. You can choose from a wide range of colours, from soft shades to warm, summery tones.
Size advice: Adleys come in a standard size, so you can choose your usual size.