The summer season is already drawing to a close. With September just around the corner, now is the perfect time to round off your autumn wardrobe with some new accessories. What better way to add the finishing touch to your back-to-work outfit than with a leather bag? A cross between an accessory and a piece of jewellery, both practical and aesthetically pleasing, the handbag is making a remarkable comeback for autumn 2023. In this article, we present a carefully-curated selection of the season's most fashionable leather handbags.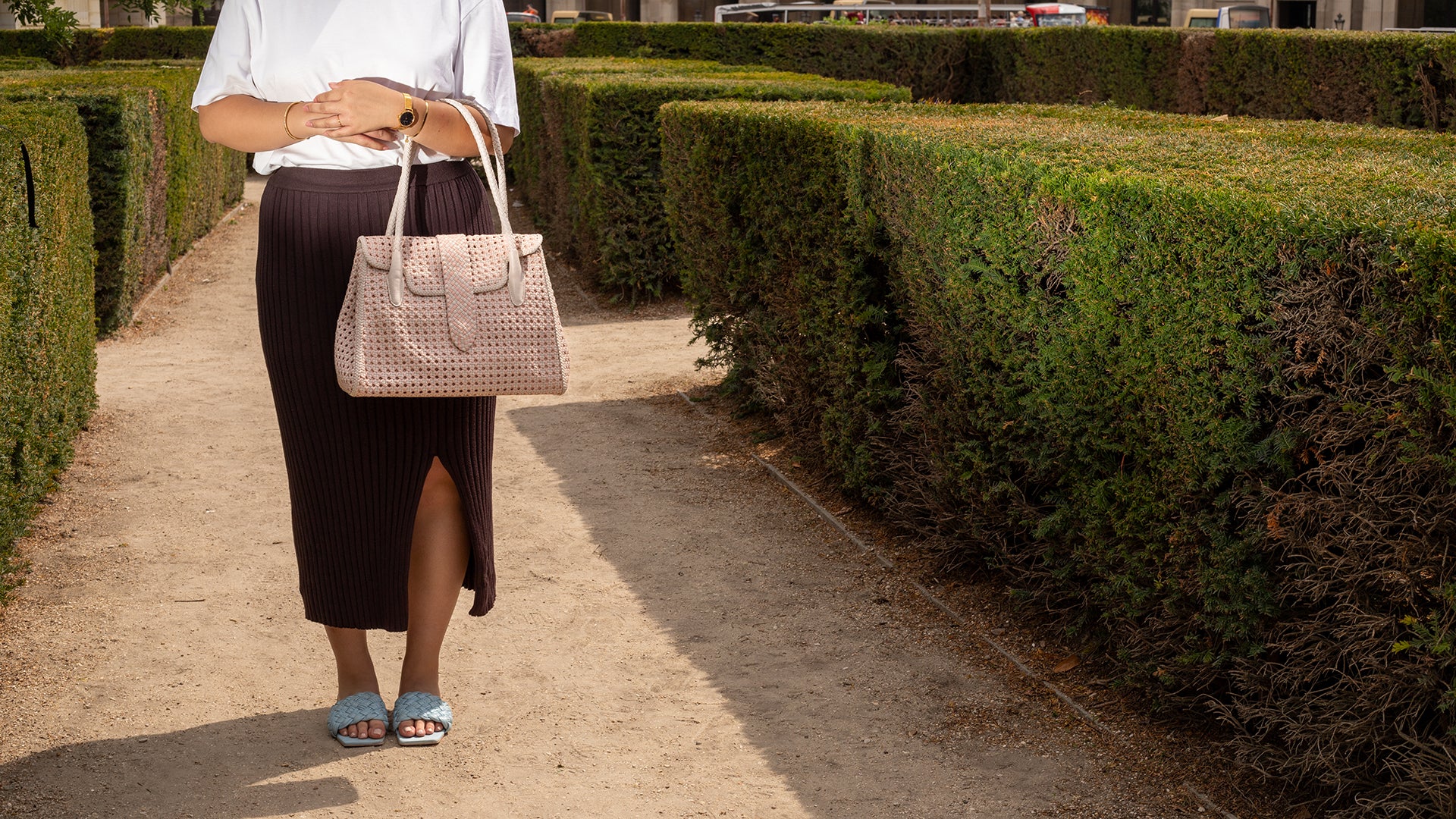 From the redesigned tote bag to the super-practical mini-bag, from minimalist to extravagant, our bags come in a range of sizes with ideal proportions for everyday use and to carry all your essentials. Whether you're a fan of smaller sizes or prefer the practicality of larger models, this season's handbags are both trendy and practical, allowing you to highlight your different looks while accompanying you throughout your busy day. Available in a range of cheerful colours to combat the back-to-work blues, here are the 6 trendiest handbag styles for autumn.
01 The leather tote bag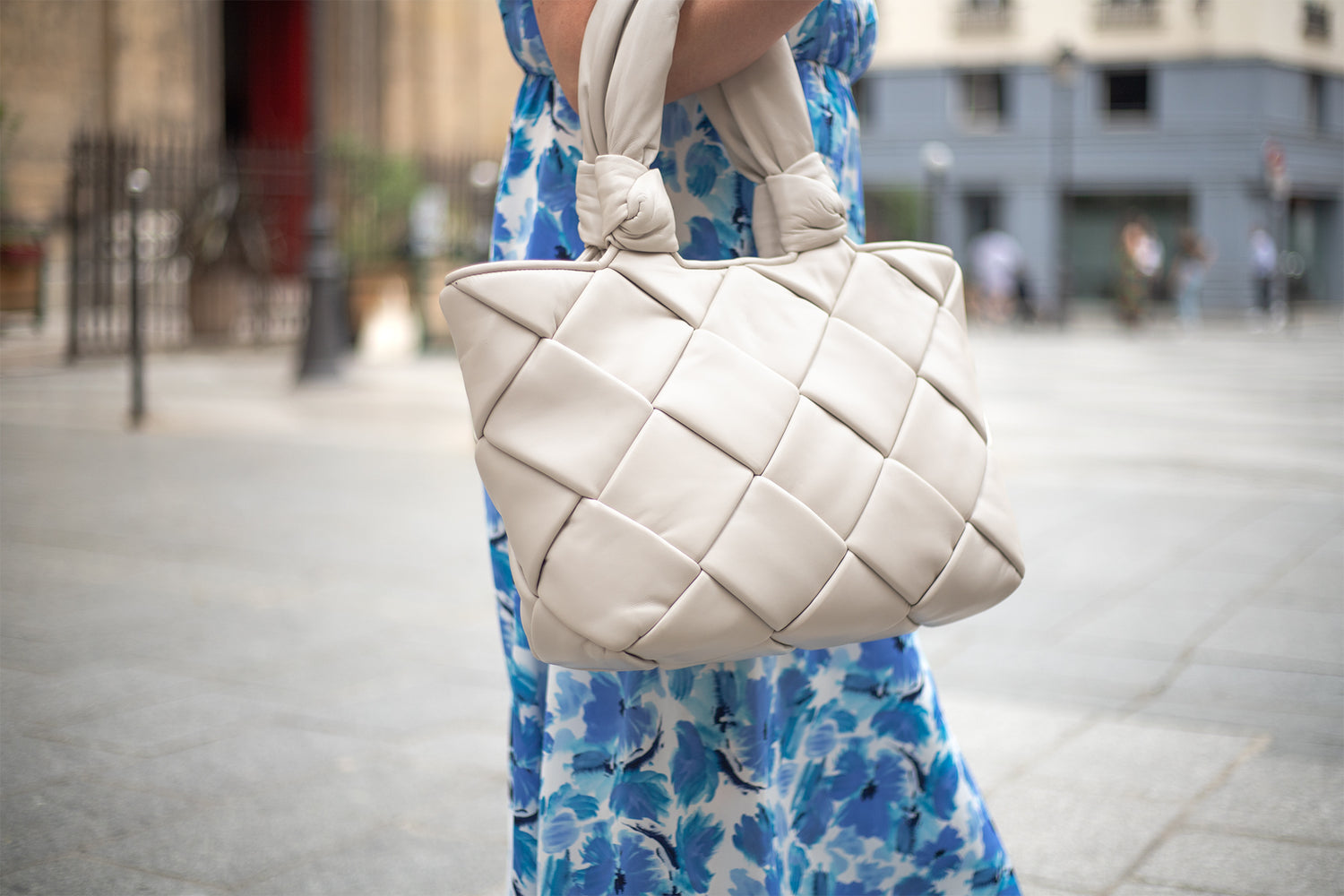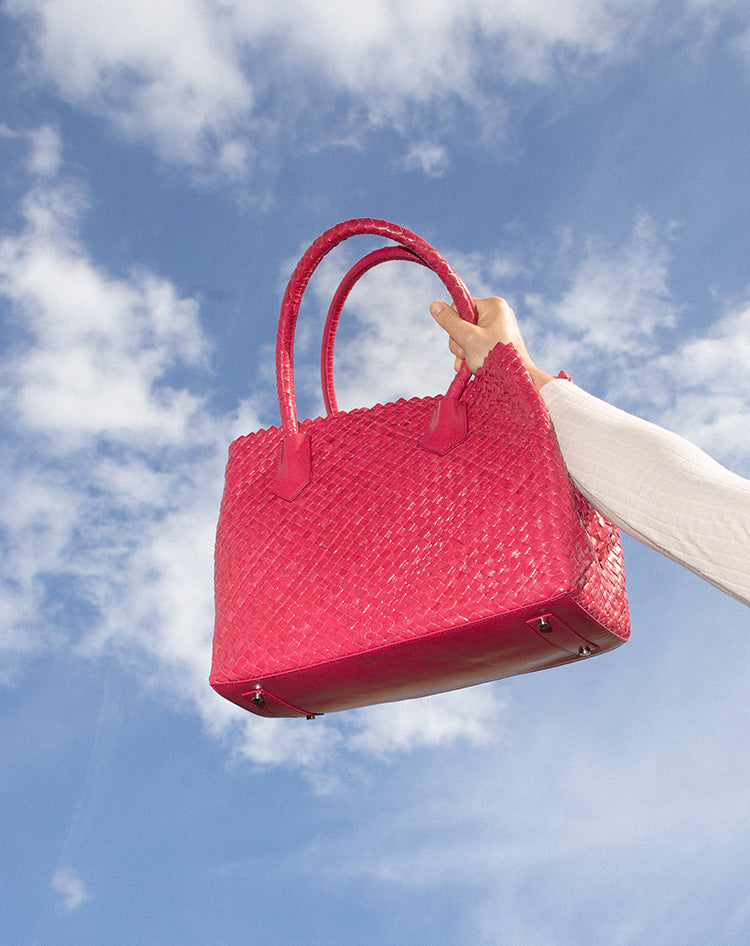 At the top of the list in our guide to back-to-work handbags is the timeless bag: the tote bag. Stylish and hard-wearing, the leather bag is a classic back-to-work ally for those who need a roomy, functional bag. With its large capacity, you can carry all your business or personal items: laptop, tablet, papers, water bottle...
02 The classic handbag to wear on your elbow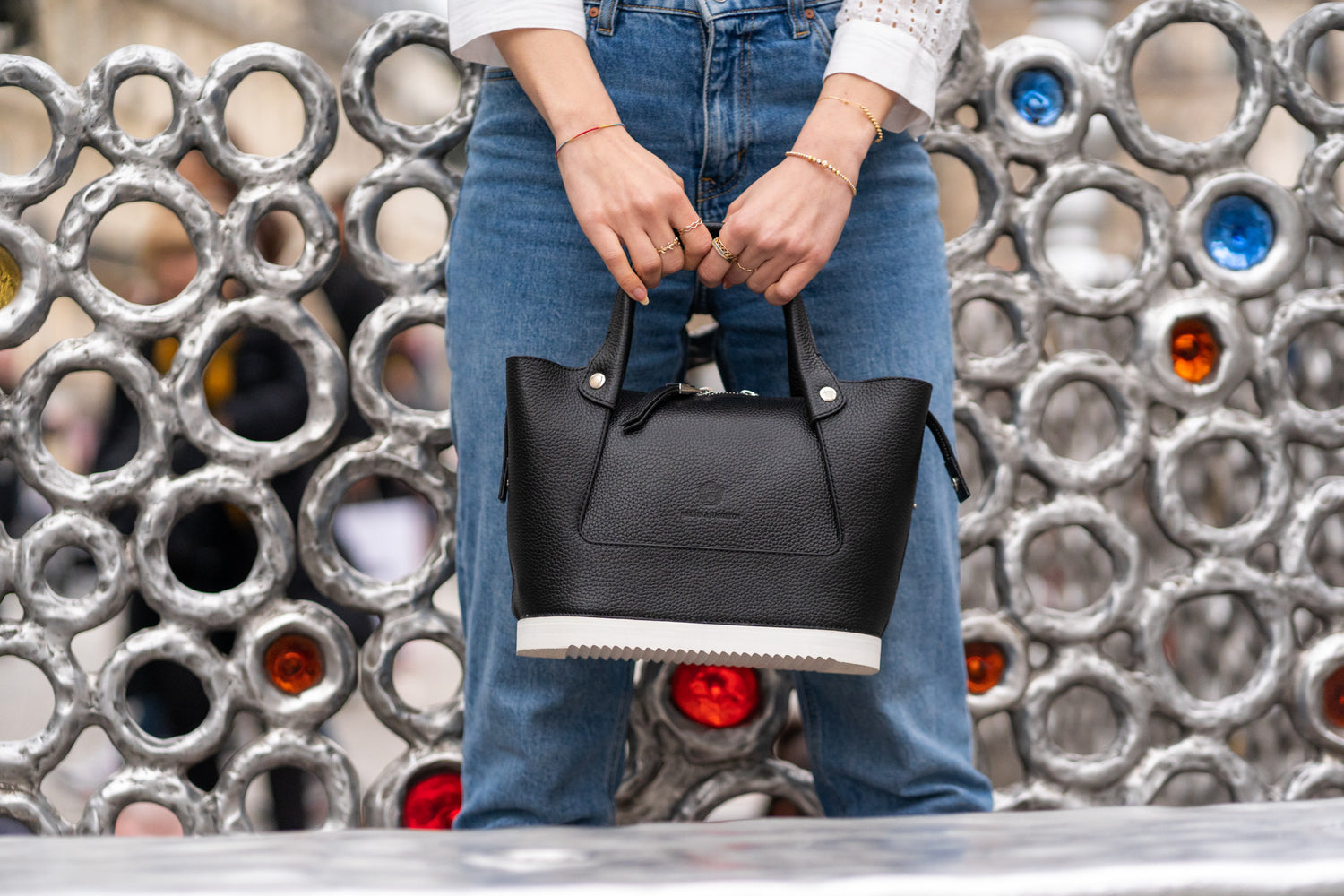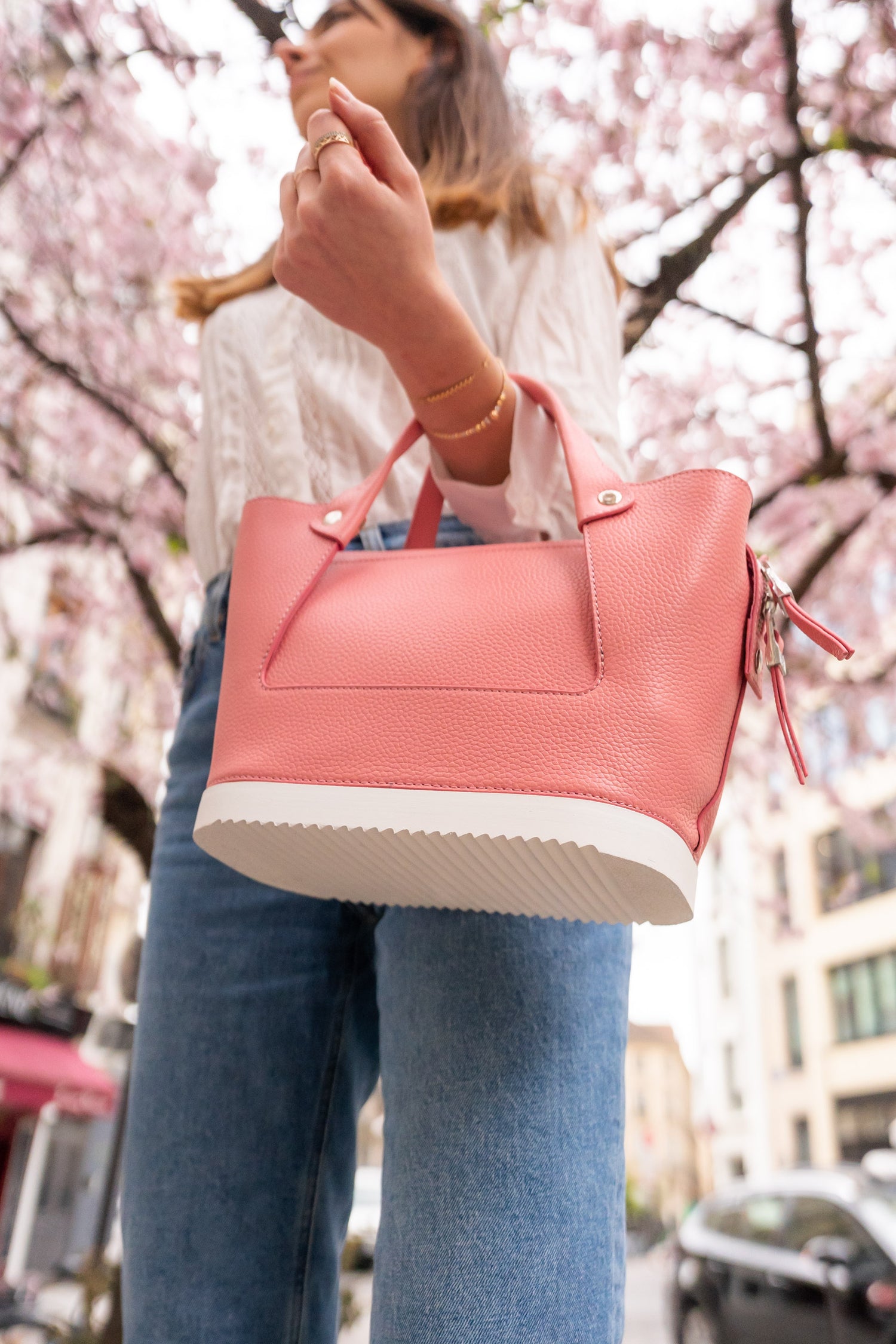 This leather handbag is the essence of elegance and never gets old. With its supple structure and classic curves, it adds a sophisticated touch to any outfit. Choose it in neutral tones for a timeless look, or opt for bright, pop shades like pink or blue for a preppy casual twist.
03 The mini-bag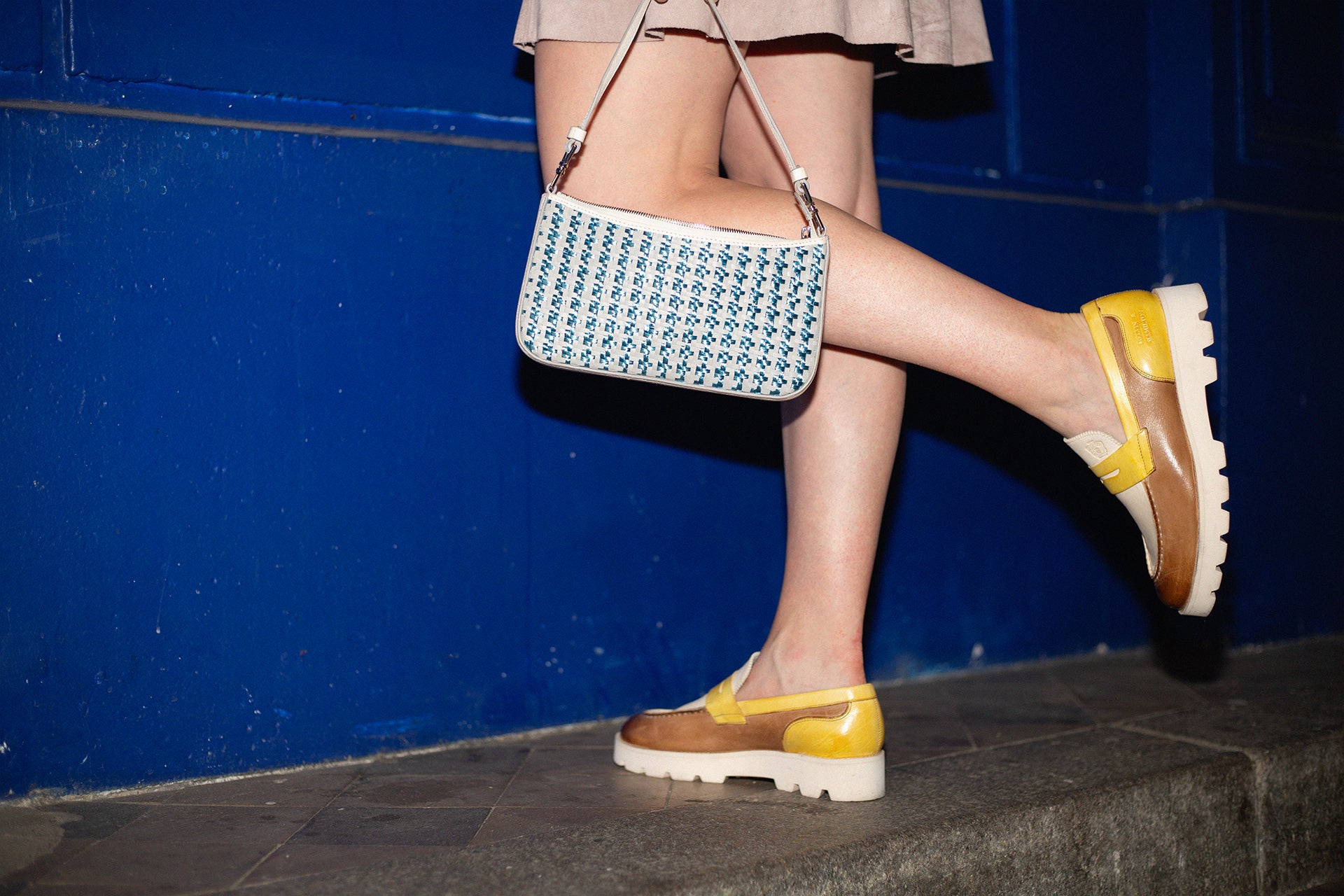 Are you a fan of maxi bags? Here's the model that's going to change your mind and reconcile you with mini sizes. A must-have for back-to-work, the mini leather bag is making a comeback. Compact and practical, it lets you carry the essentials while adding a chic twist that will enhance your look in the blink of an eye. Opt for timeless shades like black or beige, or dare a splash of bright colour like yellow, our must-have for winter 2023.
04 The big clutch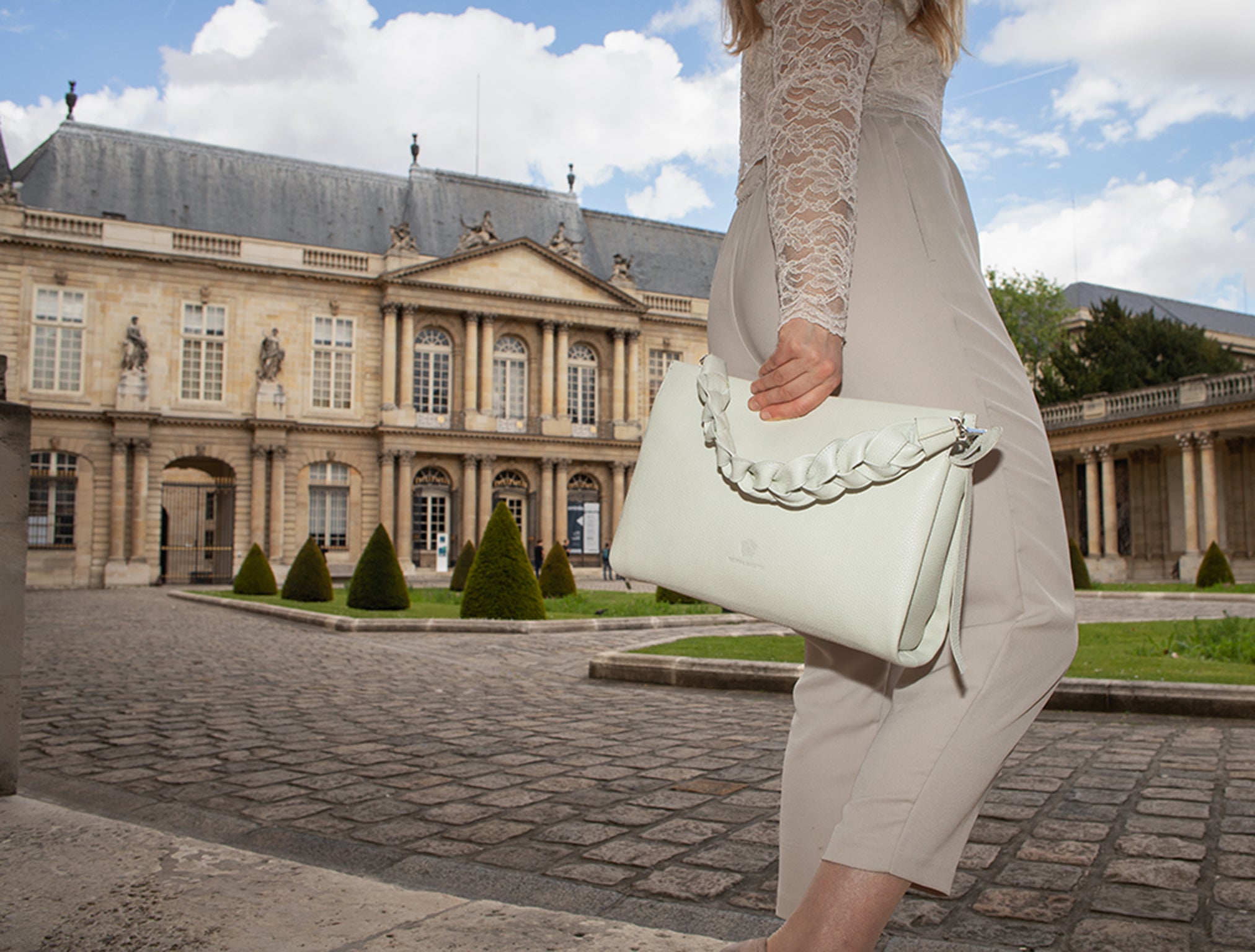 Halfway between a handbag and a clutch bag, this model is discreet yet roomy enough to carry everything you need. Whether worn on the shoulder or in the hand, the large leather clutch is an elegant choice. With its clean lines and sophisticated details, this clutch will be perfect for a party or a wedding.
05 The statement-bag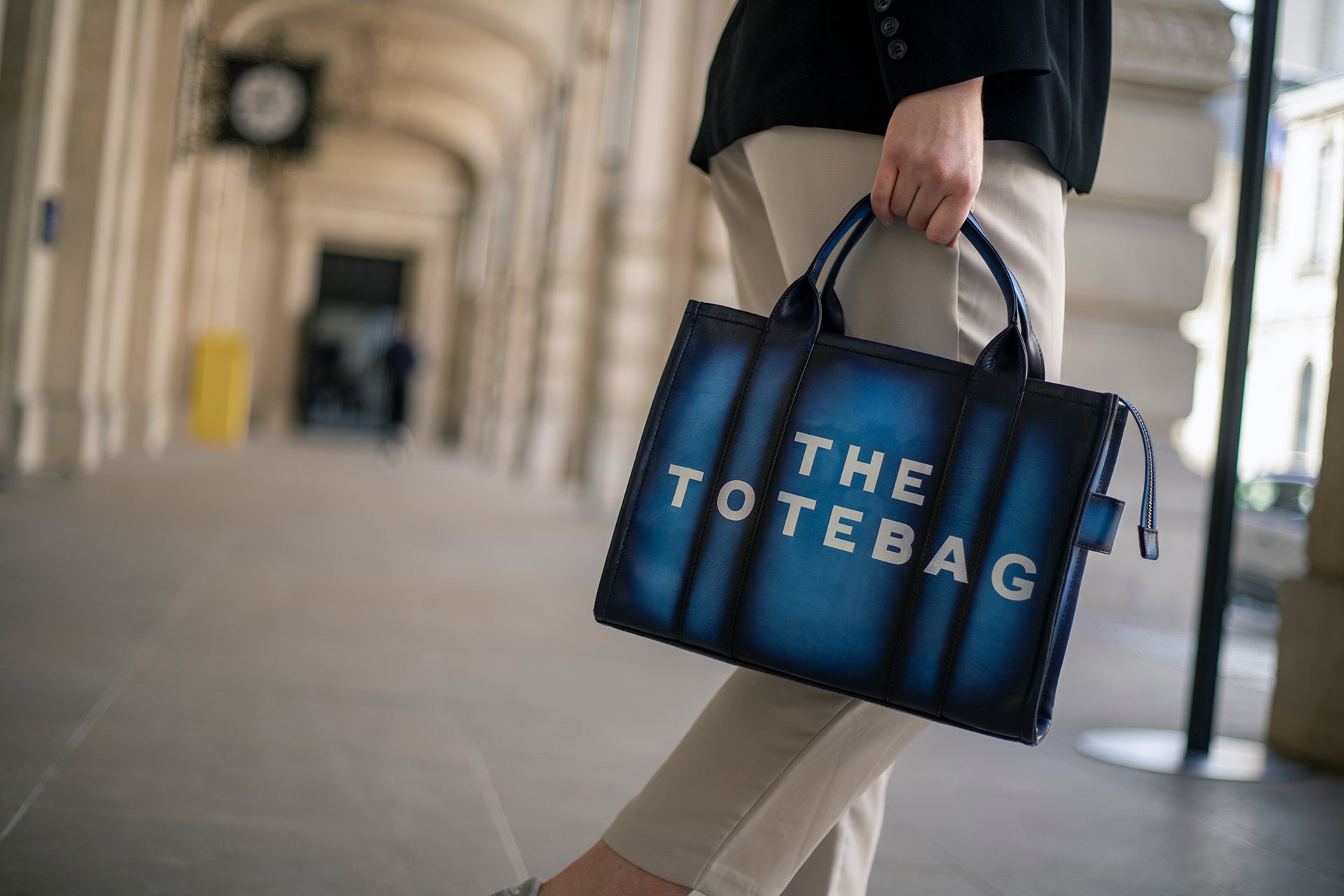 Minimalist lines for maximum effect, this leather tote bag is the perfect companion for your vacations or long weekends. Choose it in black for a timeless look, or opt for bold colors for a touch of flair. Versatile and elegant, this model with its multiple interior pockets is perfect for all occasions, whether for a working day, a shopping trip or a few days' getaway.
06 The little shoulder bag
Looking for a bag that combines style and practicality? The shoulder bag is the answer. Featuring an adjustable strap and several storage pockets, it's the perfect embodiment of bohemian chic, carried by hand or over the shoulder. Choose a woven leather model for a vintage look or a smooth leather version for a touch of elegance.