Don't let the heat deprive you of your sense of style! This month, we're focusing on comfortable, breathable shoes. With the heat, feet can swell, so it's essential to choose the right shoes to avoid chafing and blisters. In this article, we reveal the ideal shoes to keep your feet cool and stylish at the same time.
Whether you're getting ready for a museum visit, a day of shopping, a beach getaway or an evening out on the terrace, here are all the models you need to slip into your suitcase. Here's a selection of summer fabrics and shoes for hot weather.
01 Fabric or jute, canvas shoes
The sweet smell of vacation sometimes rhymes with high temperatures and burning sun. If you're planning to do a lot of walking, you'll want to choose closed-toe shoes that give your ankles a good grip, such as canvas sneakers, whether high or low. Or are you more into open shoes? Mules and espadrilles are the must-have summer footwear. With their lightweight soles, they're both comfortable and fashionable. Pair them with a flowing maxi dress or wide-leg pants for a summery yet sophisticated look.
02 Woven leather: the perfect blend of style and comfort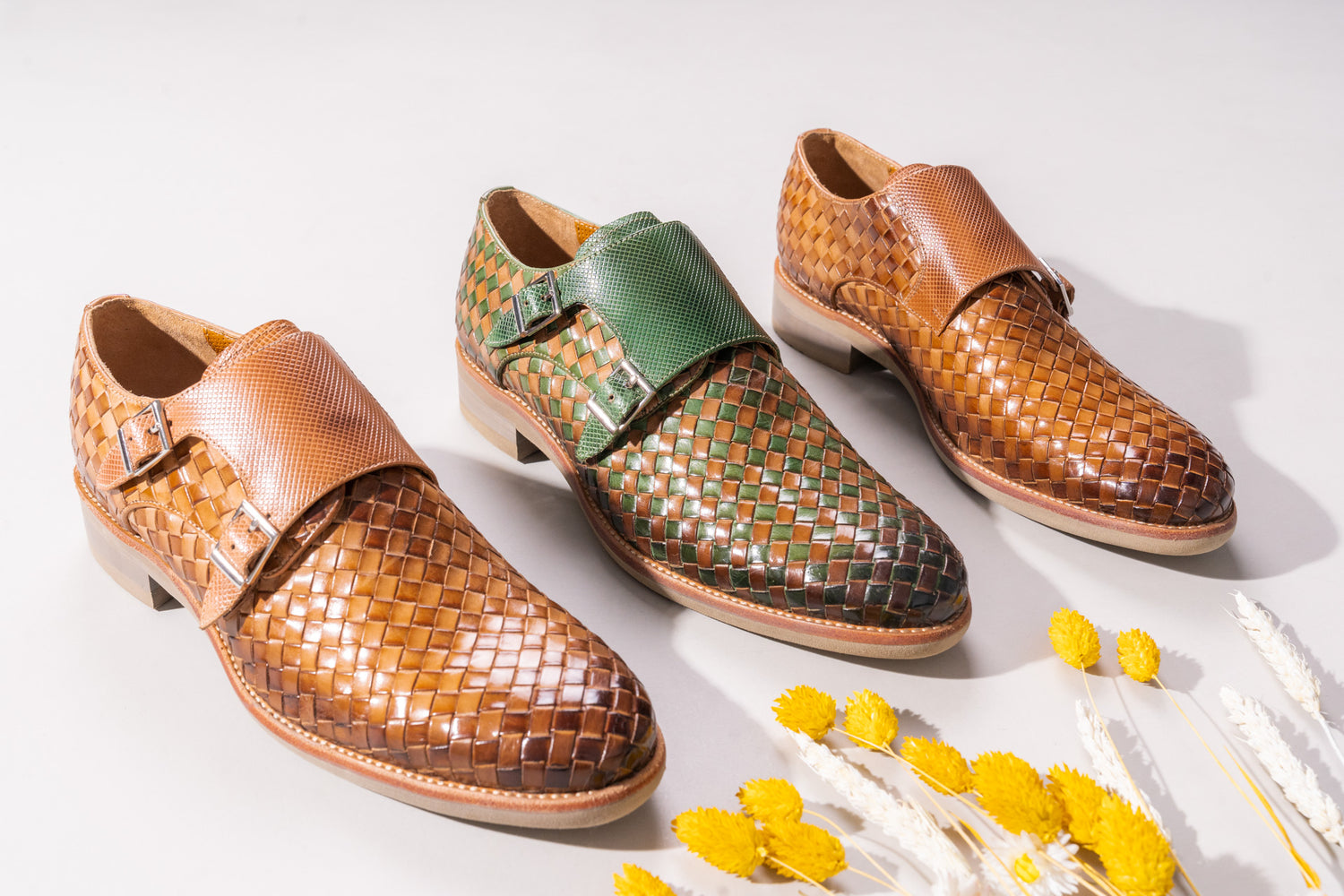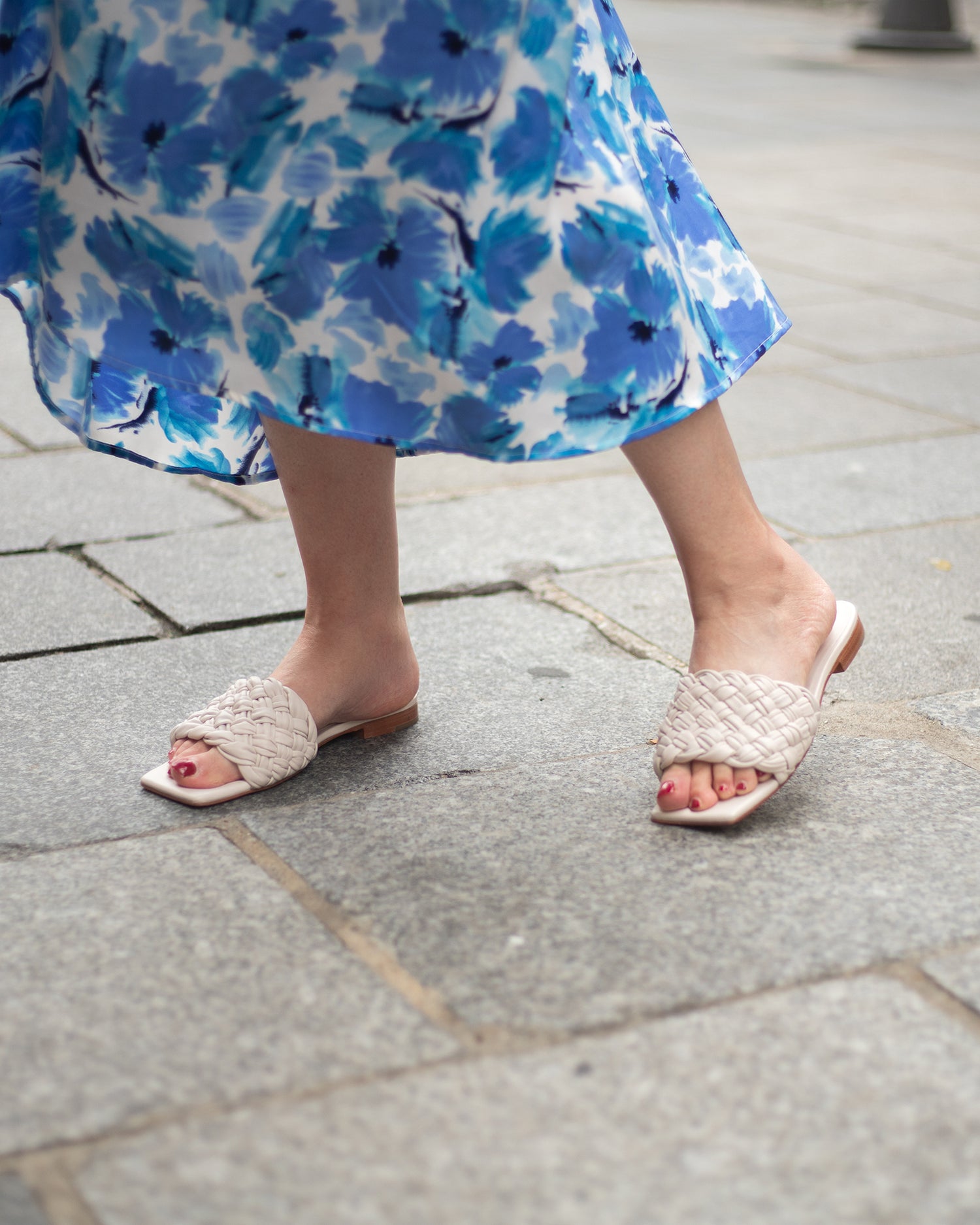 Woven leather may already have made its way into your summer wardrobe. When the temperature rises sharply, opt for woven leather sandals, with straps that can be adjusted if your feet swell a little. As for your look, opt for fine textiles and natural materials. Pair your shoes with a floral short dress or an oversized white shirt for an unbeatable summer look. For a day at the office, choose monks in woven leather, which will let your feet breathe while offering the comfort you need to walk all day long.
03 Suede for a casual look
Say goodbye to thick, smooth leather, and make room for suede leather, For summer, avoid colors that are too dark and choose light, spring-like nuances. For a day in the sun or when it is night, opt for suede loafers or mules. These flat shoes are both elegant and airy, perfect for summer evenings. Wear them with a flowing midi skirt or denim shorts for a casual chic look. Final tip: to avoid perspiration and odors, wear thin socks or sprinkle talcum powder on the insole of your shoes.