In a month's time we will be celebrating the first day of spring. But to enjoy it, you need the right shoes. Spring/summer season is the ideal time to give your wardrobe a facelift, especially your shoe collection. It's time to get out your sandals, ballet pumps, loafers and leather sneakers to walk the hot concrete and enjoy the sunny days.
This season also marks the launch of our new men's and women's shoe collection. By playing with colours, textures and patterns, we have tried to create trendy designs for the mildest of days. This year, cheerful colours, bold contrasts and light materials are all the rage.
While the trend marathon may seem endless, we are working to create shoes that are both sustainable and fashionable. This is our vision of fashion, timeless designs that embrace new trends while defying the laws of time, without ever skimping on quality.
Looking for inspiration? Having a good pair of shoes in your wardrobe can be a never-ending quest as there are so many options! In this article you will find all the shoe trends for spring/summer 2023 to give your wardrobe a fresh look.
01 Mix of colours and materials for trendy shoes
One of the most striking features of mid-season's must-have shoes is the mix of materials and colours. Two-tone monks and loafers, coloured derbies or even bi-material Oxfords, nothing escapes this trend, which is perfect for playing with contrasts and getting off the beaten track in terms of looks. Moreover, these models are all very comfortable to wear and will be perfect for the hottest days.
An essential for all your spring looks, two-tone shoes are a great way to add a splash of colour to your look, while still maintaining a classic, elegant look. Bi-material shoes will add a sophisticated touch to your outfit. Two-tone loafers are a stylish and casual option, while two-tone monks will add a modern touch to any outfit.
02 Apple green, lavender, light brown and cream: trendy colours for a summer look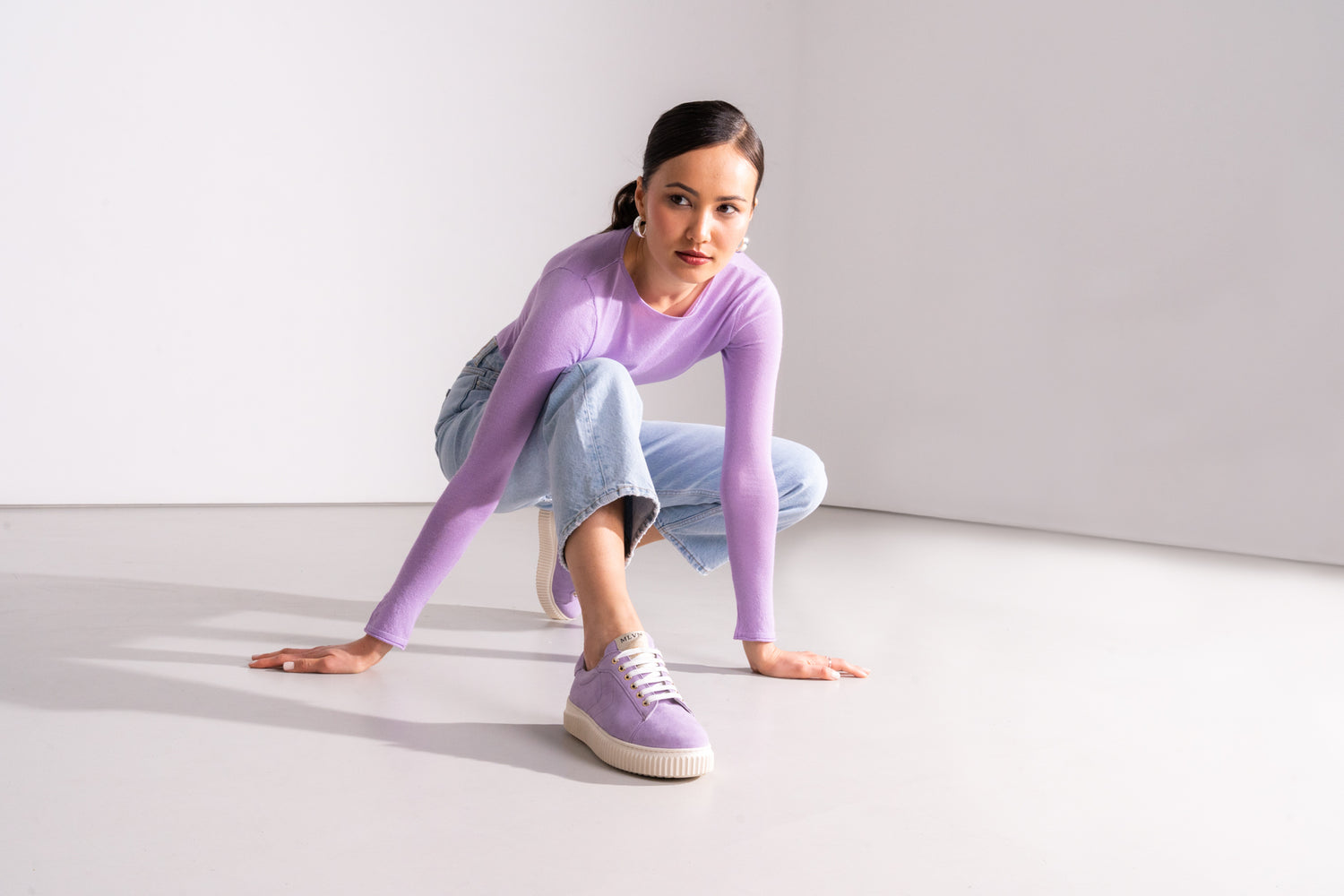 Vitamin-rich colours are also very much in present this season in the shoes of spring/summer 2023. They are more than ever on the agenda to revive a look that is a little too minimalist. Bright colours such as apple green, lavender and light brown bring freshness to your look and will enhance your look in a flash. Elegance guaranteed.
Bright and energetic, apple green will be the fresh and original twist for all your spring looks. Lavender, on the other hand, is soft and refreshing and will go perfectly with your summer outfits. Light brown is a more neutral colour that can be combined with any colour, while cream is a subtle option that will add a sophisticated touch to your look. Over time, these shades will not lose their freshness.
03 Trendy and comfortable, the thick sole in all its states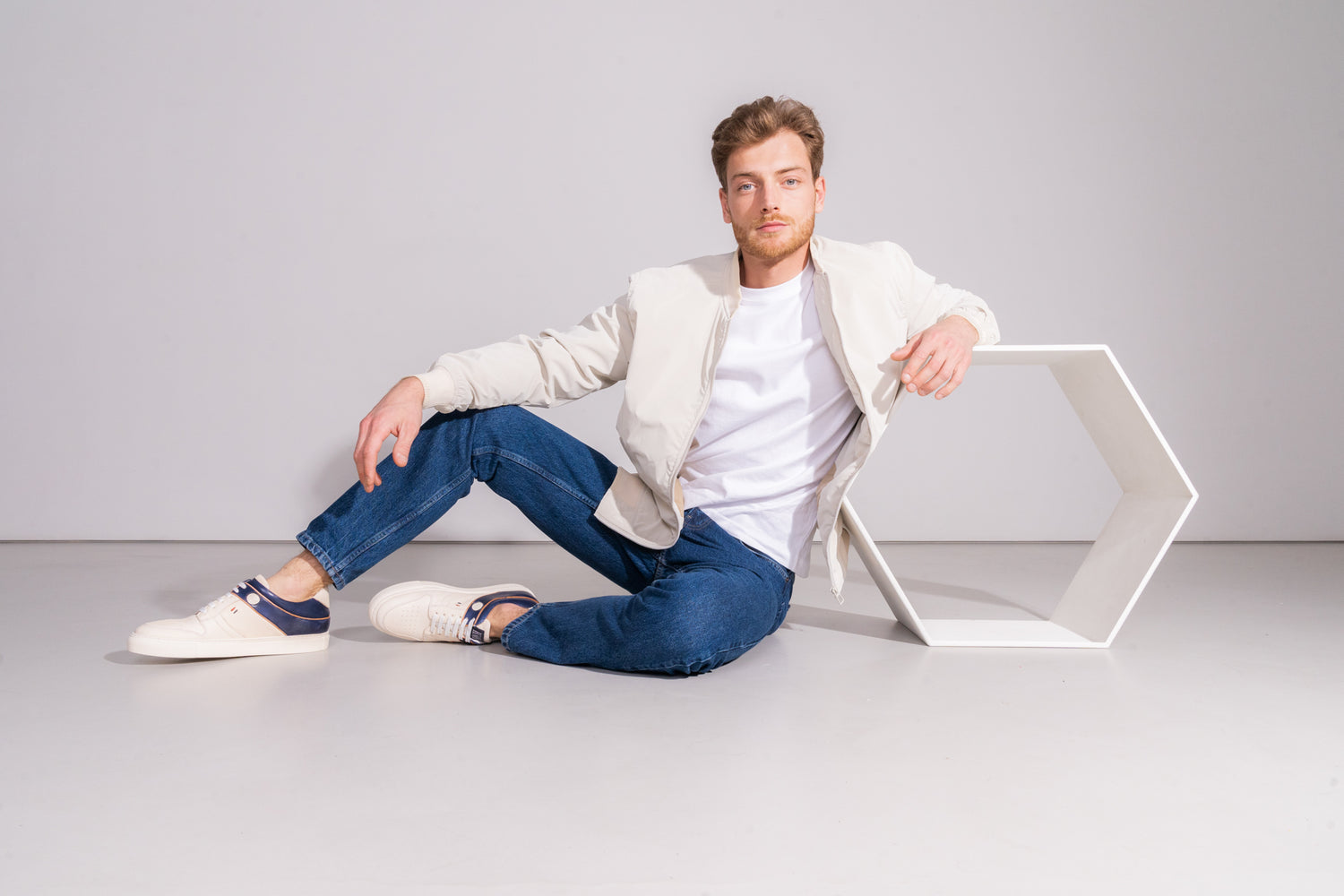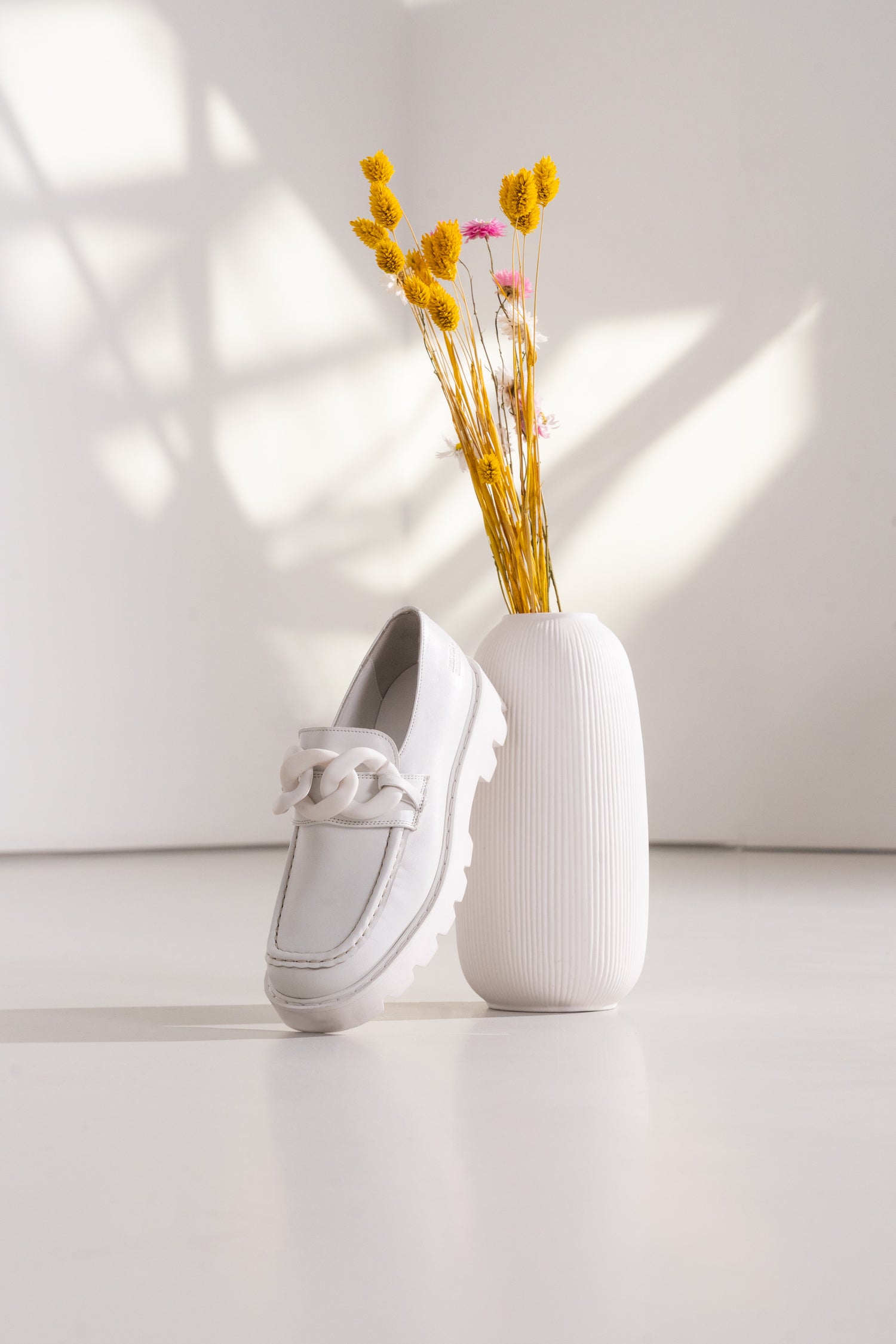 This is a trend that those who are used to ambitious outfits will embrace with their eyes closed. After making a strong comeback in our shoe wardrobes in the 90s, thick soles are back. Rubber soles, loafers with notched soles, platform sneakers and clogs with wooden soles will be everywhere as soon as the warm weather arrives. So this trend is still going strong in 2023!
Thick soles or platform soles will add a touch of originality to your outfits while offering optimal comfort. Loafers with notched soles are a chic choice for warmer days, while platform sneakers are perfect for a more casual look. For a romantic or bohemian-chic look, wooden-soled clogs are also a great choice for summer days. The good news is that thick-soled shoes can be paired with everything from light dresses to straight jeans for a trendy and comfortable mid-season look.
To find all the models of our Spring/Summer 2023 collection, go right here.