As soon as the temperatures drop, we tend to slip into lined boots and snuggle up in thick woollen jumpers. But there are also other shoe styles that can help you face the cold in style. In the past, leather loafers tended to be overlooked by the fashion world, which favoured sneakers instead. However, they have now become an essential part of the winter wardrobe and are particularly suitable for tackling the cold season.
This comfortable and versatile shoe is a must-have when it comes to classic dress shoes and adapts perfectly to your foot. Leather loafers are the finishing touch to your autumn look and undoubtedly the most elegant option of the season. Wear this timeless shoe through the winter in style by following our fashion tips and tricks.
01 Which loafer models are suitable for winter?
Falling temperatures and bad weather - which loafers are best able to withstand winter conditions? Patent leather loafers are best suited as they are robust and durable. Choose a model with a thick sole, platform sole or notched sole. These robust soles provide extra insulation to protect your feet from the cold. They also provide a better grip on icy cobbled streets.
Women's loafers, the essential styles for winter:
Men's loafers, the essential styles for winter:
02 With what looks to wear your loafer this winter?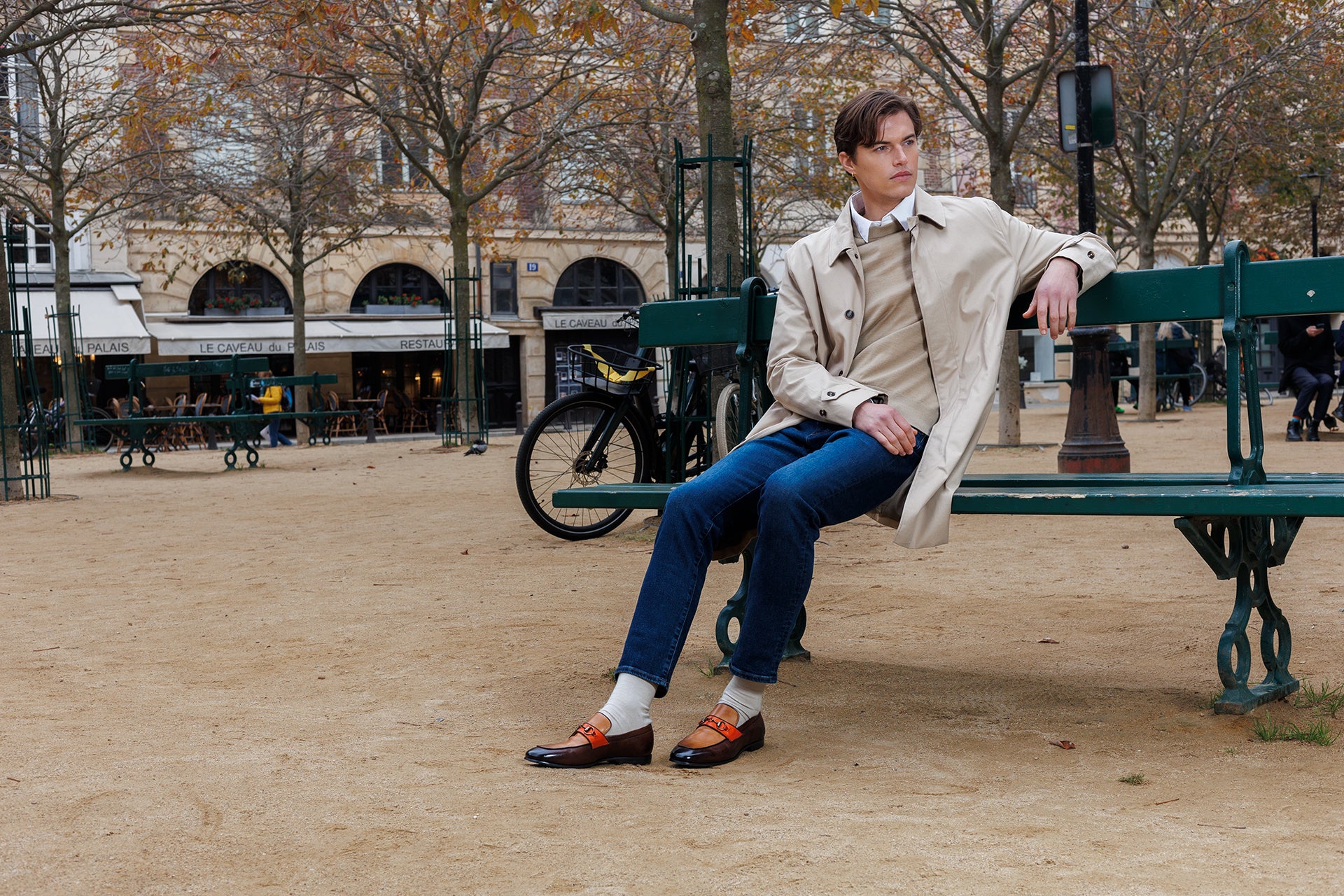 How to wear loafers with jeans?
Many people choose this material because of its versatility. Whether worn as a complete jeans look or understated, the combination of jeans and loafers works wonderfully and adapts to the changing seasons. Whether black, light or dark blue, straight or 7/8 jeans, choose a cut that suits your silhouette. Complete your winter outfit with a beige trench coat and a pair of colourful loafers to stand out from the crowd.
How to wear loafers with wool or cord trousers?
The art of matching your loafers with your winter outfits lies in the balance between warmth and style. For a formal look, you can wear your loafers with wool or cord trousers. Make sure the length of the trousers is cut with a neat hemline that is slightly above the ankle, allowing the instep to be clearly visible. If the dress code in your office is more casual, feel free to twist the classic look with colourful socks and a sleeveless or chunky knit jumper.
How to wear loafers with a long dress?
For a cosy look that focuses on comfort, you can combine your loafers with a long knitted dress that covers your legs well. Opt for loafers in autumnal colours and a dress in warm tones: wine red, orange or dark green. Add a pair of tights, a woollen scarf and matching gloves and you're all set for the cold season.
03 Loafers in winter, how to protect your feet from the cold?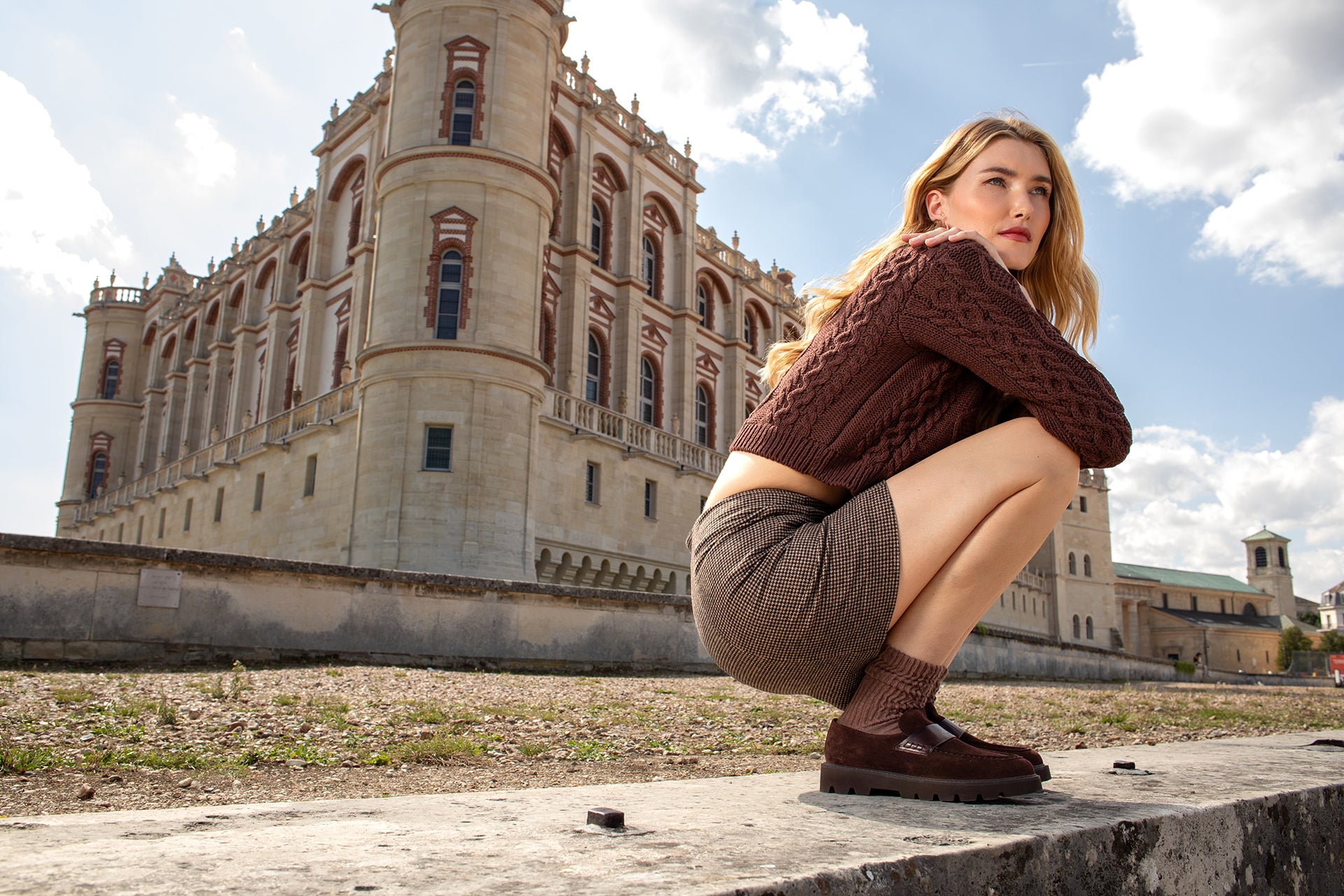 First tip, simple but not always obvious: make sure you choose loafers in the right size: Shoes that are too big could lead to heat loss. Tip 2: Protect your feet and ankles with thin woollen socks, the most important accessory for a preppy-chic look! This is a hot topic every year, but the combination of loafers and socks is an excellent way to keep your feet warm even in freezing weather.