What to wear when it's hot? And most importantly, what shoes to choose for the soaring temperatures? For a stylish walk and a long silhouette, the most desired shoe this summer is the leather mule. This trend is spreading like wildfire on Instagram and on the streets. With a relaxed step, a chic and effortless look, the mule provides a casual and elegant style in the blink of an eye. They're the perfect alternative to heels to pack for this summer: easy to slip on, they keep you cool while you walk comfortably.
Whether with an open or closed tip, mules have been becoming a must-have shoe for women's as well as for men's wardrobes season after season. Light and comfortable, the different models for her and for him compete in elegance and are available in a wide range of materials and colours: smooth leather, woven leather, patterned or completely plain.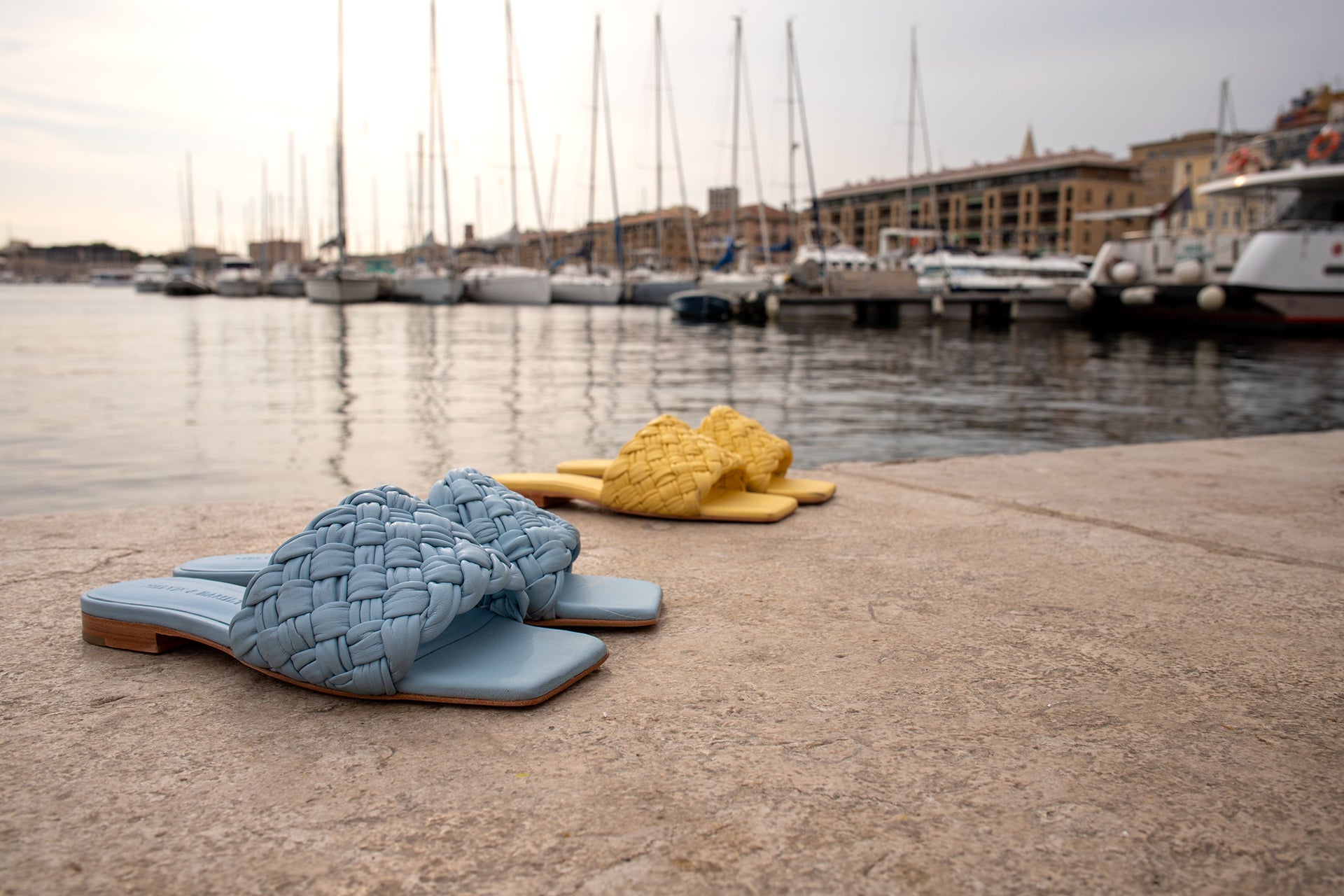 No matter if you're planning an outfit for the upcoming summer wedding or if you're looking for something chic and light to wear to the office, there's a pair of mules for every occasion. So if you're curious about this trend but still hesitating to take the plunge, here are our tips on how to embrace the season and make a statement with your mules. Style lessons and a spotlight on the summer models!
01 Women's mules, flat and closed
The leather mule is a must-have for any fashionista, especially during summer. If you are a big-city girl and comfort is your number one priority when choosing your shoes, the flat, closed mule is surely the perfect match for you. Although its shape is less traditional than that of leather sandals, this shoe remains decidedly chic and goes very well with a simple outfit for the office: summer blazer, fine striped shirt, linen trousers, high-waisted shorts… Play with volumes and materials for a summer of elegance.
02 Women's mules, flat and open
If you miss the comfort you have grown to love during your home-office days, wearing a pair of open-toe mules is the perfect transition back to the outdoors (and the whole concept of shoes). Ideal for a bohemian-chic look, these leather shoes can be worn with denim shorts, as well as a floaty maxi or crochet dress. For an even more minimalist look, or for an all-day beach or poolside hangout, there's nothing better than throwing on your flat mules, a swimming costume and an oversized shirt.
03 Women's mules, golden or silver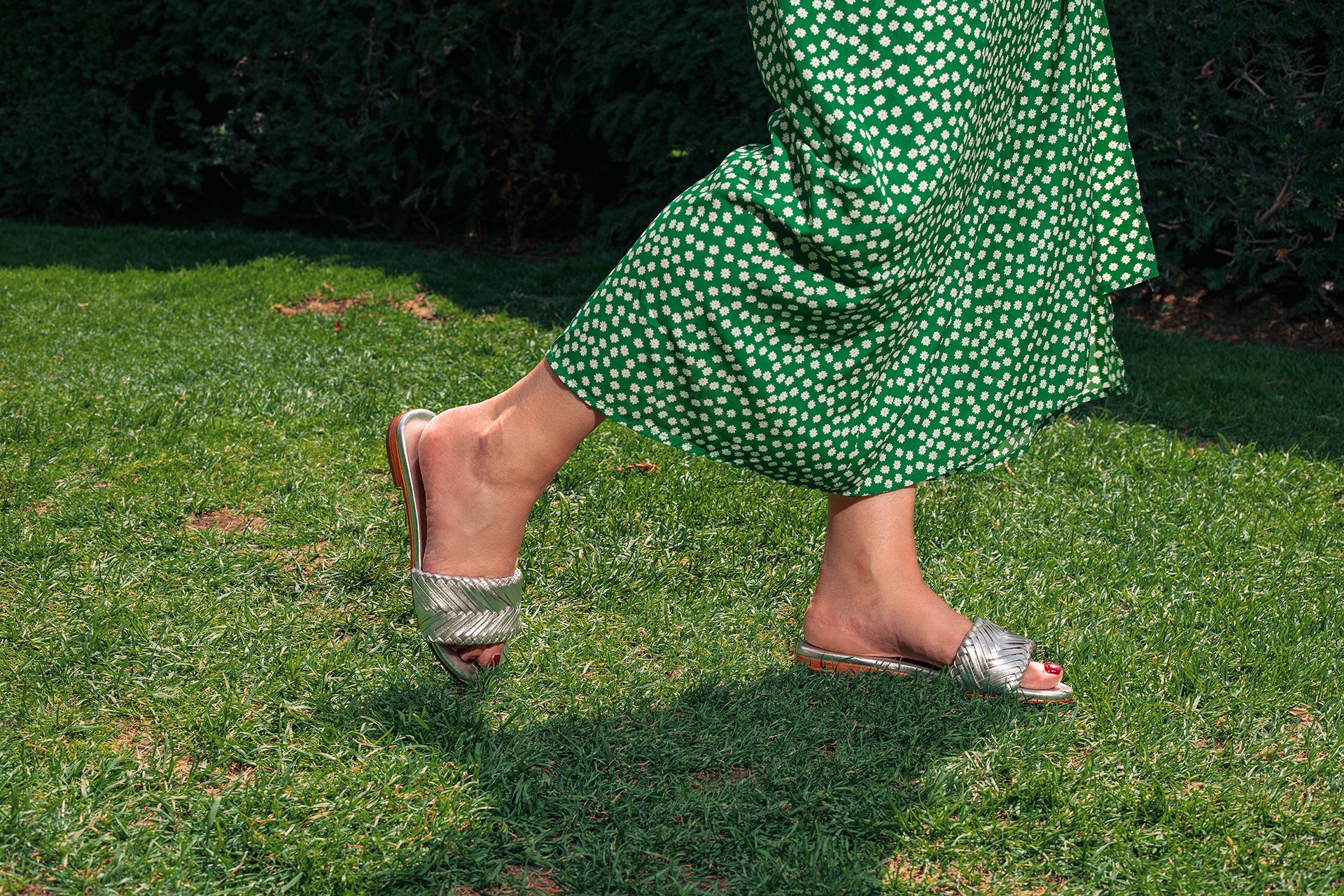 If you're looking for the perfect pair of shoes to wear to a wedding this summer, you've come to the right place. The program will be busy: ceremony, reception, dinner and dancefloor… To make sure you look good and enjoy this special event, gold or silver mules will be your best companions. A perfect alternative to high heels and wedges, these shoes are ideal for standing out from the crowd. With a silk outfit, a midi skirt or a long floral dress, opt for bright colours and graphic patterns this summer.
04 Leather mules for men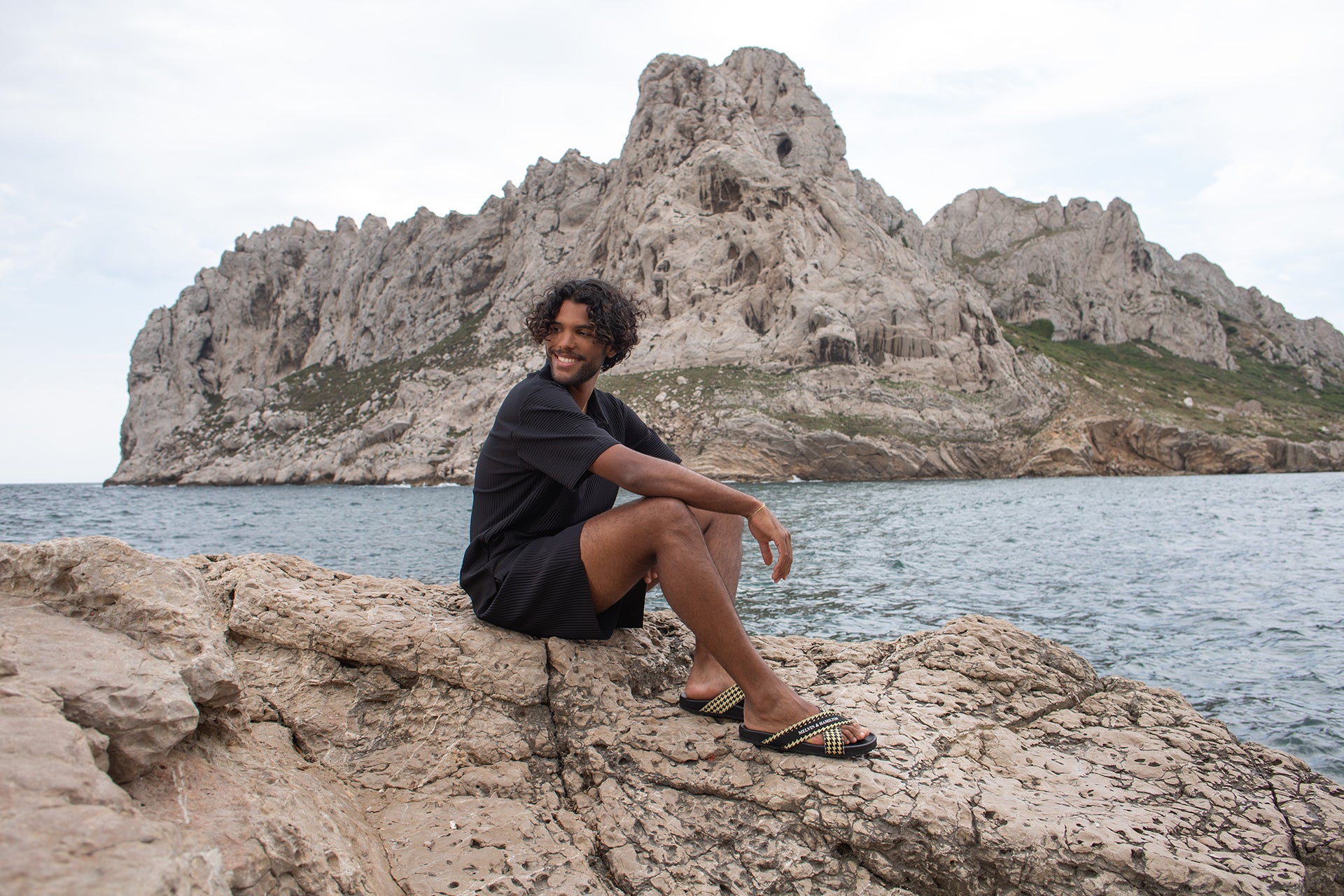 Whether it's a sportswear-inspired open-toe model or a stylish closed-toe style, men's leather mules are making a comeback this season and establishing themselves as a must-have trend. Chic and casual, they are the perfect pair of men's shoes to wear this summer. Unique colours and trendy patterns are the key to standing out! With this shoe, don't be afraid to play with contrasts. If the phrase "opposites attract" doesn't always work in love, it's much more valid in fashion: to stand out from the crowd, combine a model of graphically patterned mules with a minimalist outfit: a linen shirt, black flannel trousers, a light grey cotton suit… A confidently chic and laid-back silhouette guaranteed!
05 Men's sportswear mules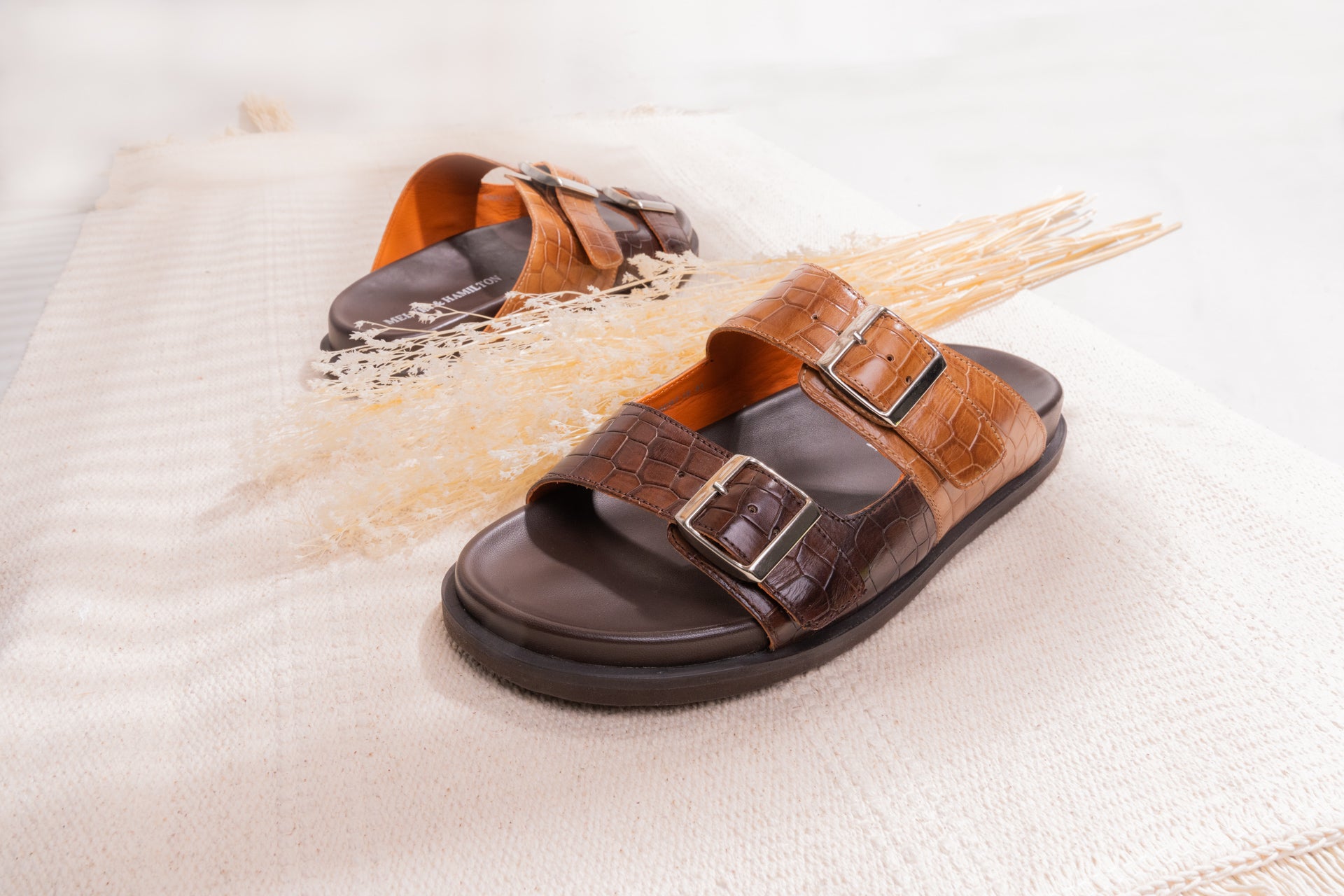 Sportswear mules: the essential pair of shoes for a cool summer! With their sporty lines and thick soles, these leather mules guarantee absolute comfort and a look that's right on trend. Versatile, they'll go perfectly with all your summer outfits: denim shorts and a t-shirt for a trip into town, or a linen shirt and light cotton chino for a casual-chic look. Like dad shoes, sportswear mules have conquered the hearts of fashion enthusiasts, combining practicality and elegance to perfection.