If you want to be able to walk comfortably for a long time while ensuring style, let us tell you about the importance of the sole of your shoes. Thin and discreet or on the contrary thick and colourful, the sole can be beyond its practicality a central element of your look. Indeed, if you pay particular attention to it at the beginning for the sake of comfort, this part of your shoes will add the necessary touch of pep to your silhouette.
Originally made of leather, the sole has undergone numerous technical and aesthetic evolutions. If the initial objective has always been to improve the performance and comfort of the shoe, the creative bet has quickly followed. Rubber or caoutchouc are good examples: originally used on pairs of sports shoes, these materials were then adopted on city shoes: derbies, monks, Chelsea boots... The sole can then create contrast with the main part of the shoe and twist a model a priori classic to subtly assert its style.
At Melvin & Hamilton, we carefully choose resistant and aesthetic materials and develop a wide variety of soles in several colours. From the most classic to the most extravagant, tinted with bright colors: electric blue, yellow or even fuchsia pink. In leather, rubber and even leather-rubber, here is a guide to the different soles in our collections.
01 Flat or platform: our different types of soles
Flat soles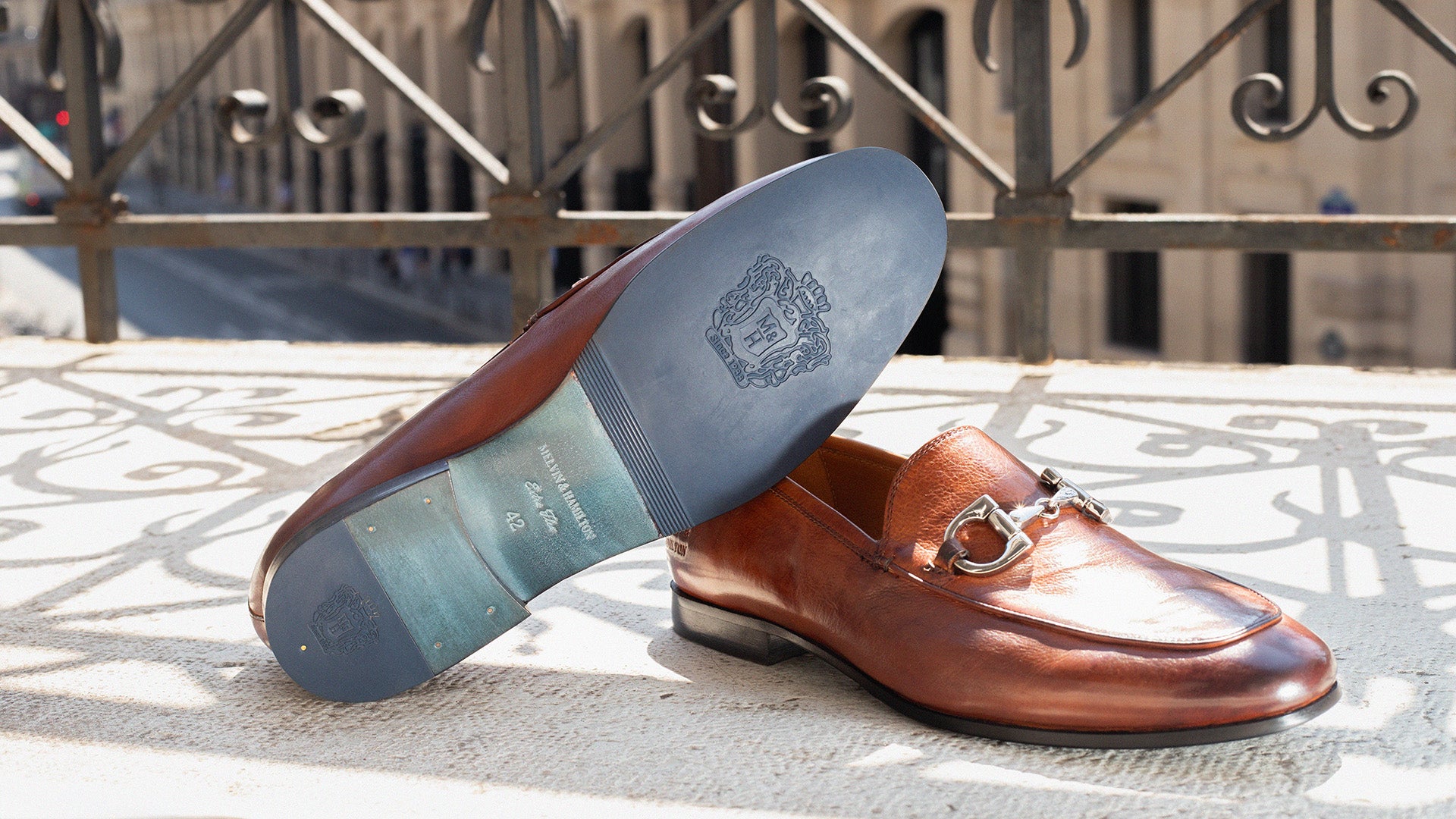 Flat soles are timeless and undoubtedly embody elegance. Their sleek look makes them an ideal choice for year-round wear. Whether worn with jeans or chinos, these soles offer unparalleled comfort, ideal for a stroll through the cobbled streets of the capital or a day at the office. For a chic, minimalist look, choose horsebit loafers or derbies with a flat sole that balance comfort and style.
The notched soles
The notched soles are very popular this season! The contrast between the robustness of these soles and the elegance of the leather creates a bold and fashionable interplay. The jagged lines combine style and functionality and offer excellent traction, making them ideal for rainy days or outdoor excursions. Opt for a pair of lace-up boots or monks for a trendy casual look. Play with textures by adding a loose wool coat or an oversized blazer once the cooler temperatures arrive.
The platform soles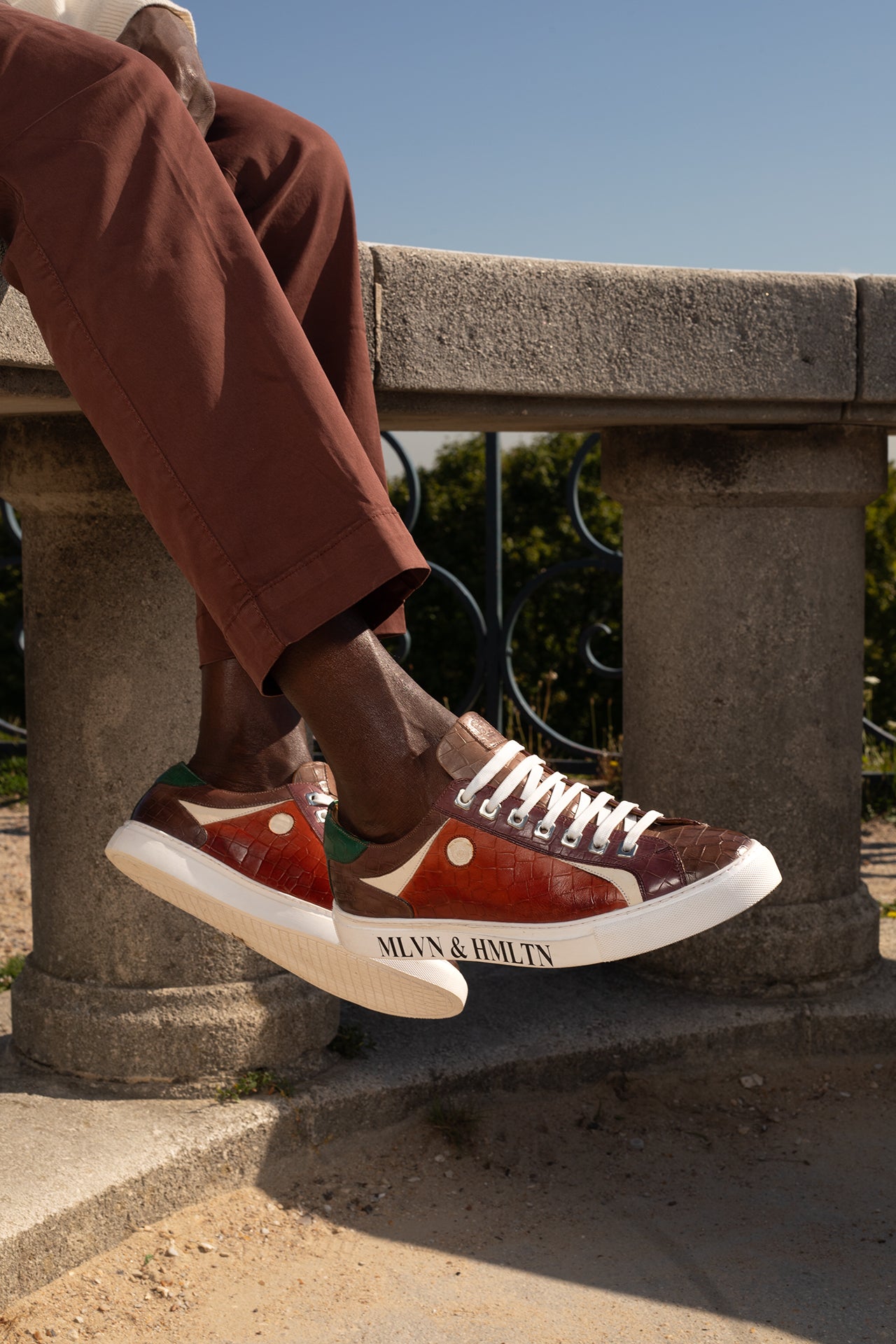 No more stilettos, it's time for platform soles - a great choice for those who want to gain some height and value comfort! With a balanced design and a thick sole, these shoes combine wonderfully with wide, flowing trousers that promise a beautiful silhouette and perfect fit. Sneakers, derbies or Oxford shoes: choose warm tones like brown or bordeaux for a timeless look and give your shoe a sophisticated twist with a silk shirt and gold accessories.
02 Leather, rubber, wood: our different types of soles
The leather soles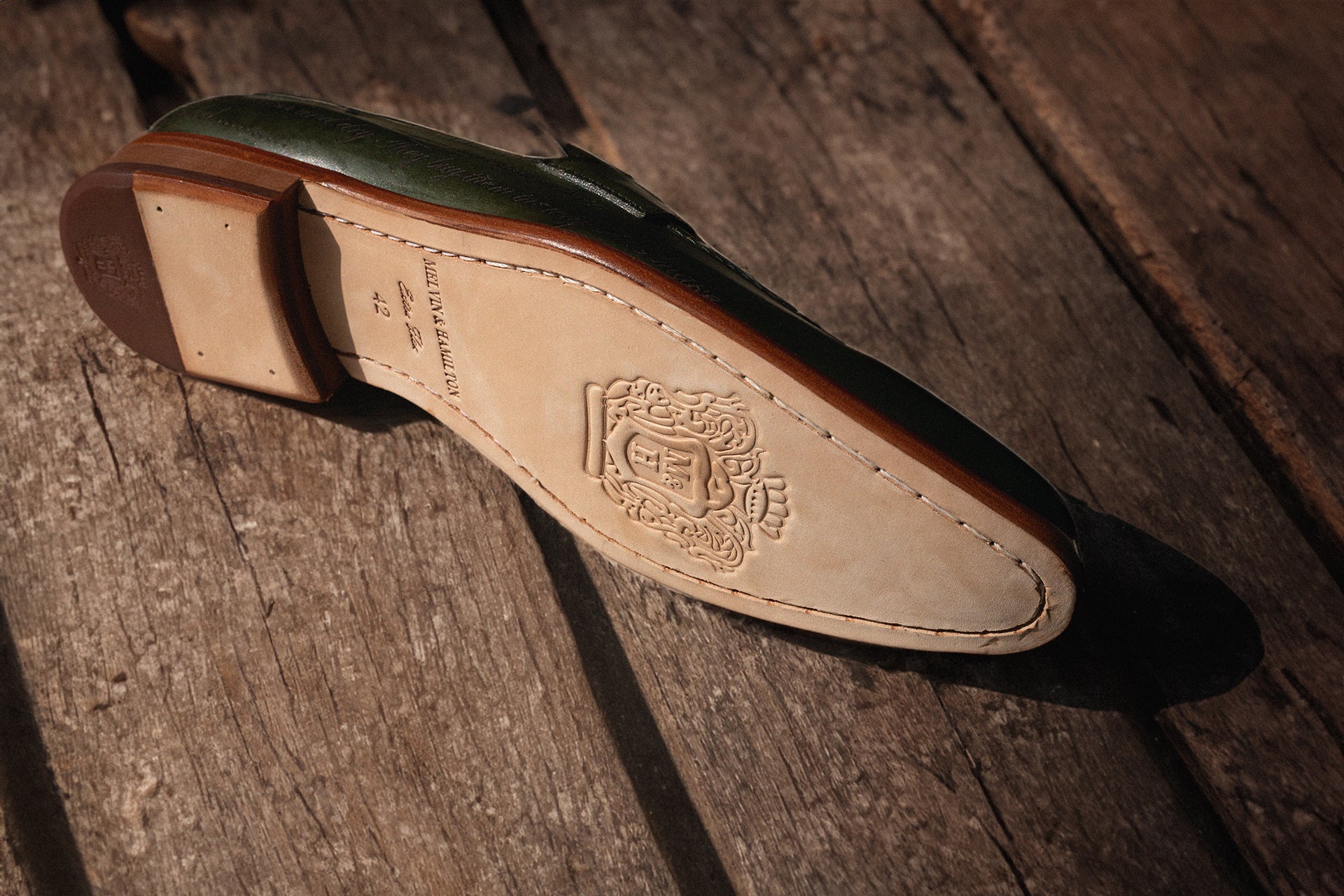 Traditionally, shoe soles are made of leather. Leather soles not only are undeniably elegant, they are also practical! The leather sole has a breathing function, which allows air to enter and moisture to escape. Over time it adapts perfectly to the shape of the foot, making the shoe more and more comfortable and encouraging natural walk. A pair of shoes with a leather sole is timeless and elegant. It will perfectly match your looks with suit on a special occassion as well as a pair of jeans on a daily basis!
The leather & rubber soles
These soles can be worn all year round and add a modern and elegant touch to any classic shoe. If you want to protect yourself against the harsh weather while remaining elegant wearing a suit, the leather & rubber sole is the perfect solution! The leather provides the sole's breathable function, while the non-slip rubber part provides grip on the ground. An ideal combo to stay in style and avoid slipping.
The rubber soles
The rubber sole has long been present in the outdoor sector, but it has also found its place in our daily lives in our dress shoes. It can now be found on all types of city shoes: derbies, Oxfords, monks... The rubber sole has many advantages: it insulates better from the cold and rain, it is non-slip, absorbs shocks and is ultra light for optimal walking comfort.
The ultra-light rubber soles
Our ultra-light rubber soles will be the best friends of sensitive feet: trying them means adopting them! Their main characteristic is their lightness which absorbs all the shocks. Thanks to their innovative technology, ultra-light rubber soles give you the impression of walking on clouds... Notched, thick, coloured... they transform classic leather shoes into cool and casual models.
The wooden and rubber soles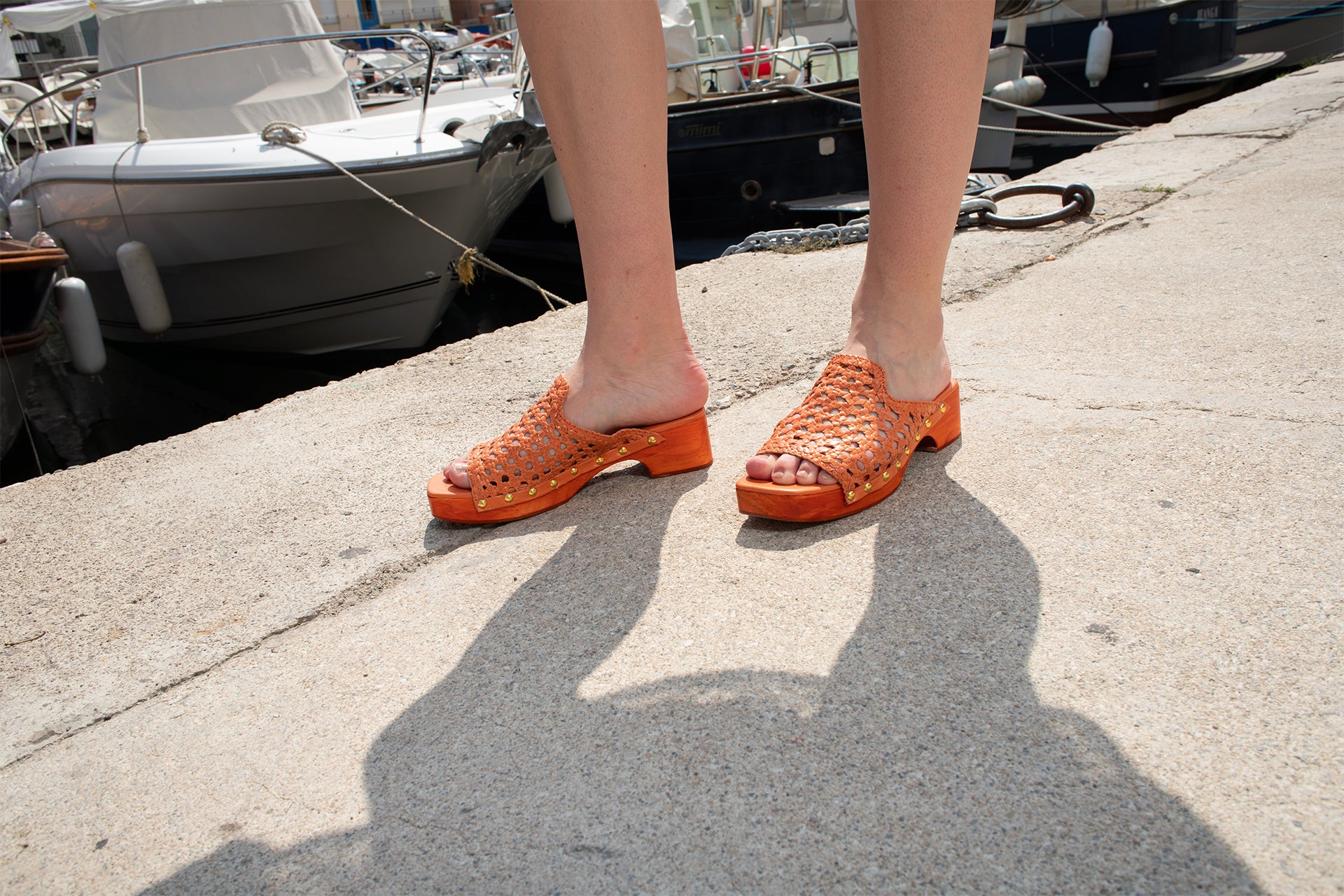 Straight from the nineties, this season brings to the stage the wedge shoes and platform shoes. Right in the trend of the moment, the wooden and rubber soles will be the stars of the summer. A must-have model that can be worn with jeans at the office as well as for a special occasion: with a long dress to go to a wedding for example.
Recycled rubber soles
Step by step, we strive to make our products a little more sustainable every day. In an ecological concern, on some models the rubber part of the sole is made of partly recycled rubber, with particles coming from factory waste. You can recognise these models by the "stains" embedded in the sole, as on this derby shoe Elvis 63. Our aim is to roll out this method to more models.