The backbone of your look and the centrepiece of your outfit, your shoes can change everything (including the way your day turns out). If you're on the lookout for the perfect shoe that will make a statement, this year is the year to say goodbye to single-use, single-occasion shoes. Instead of buying a pair of shoes every year, invest in a model that you will wear all year round: hybrid, solid and timeless shoes that will adapt to any situation.
If fashion is your thing, but you like to be able to walk around all day without letting foot pain stop you, you've come to the right place. At Melvin & Hamilton, we value high quality materials, high quality finishes and a focus on comfort.
Derbies, oxfords, boots, ankle boots, ballerinas, leather sandals... There is a wide range of shoes on offer, and you are in the starting blocks to find the pair that will accompany you on all your adventures. Here's a rundown of the shoes you can pull out for every occasion.
01 Leather sneakers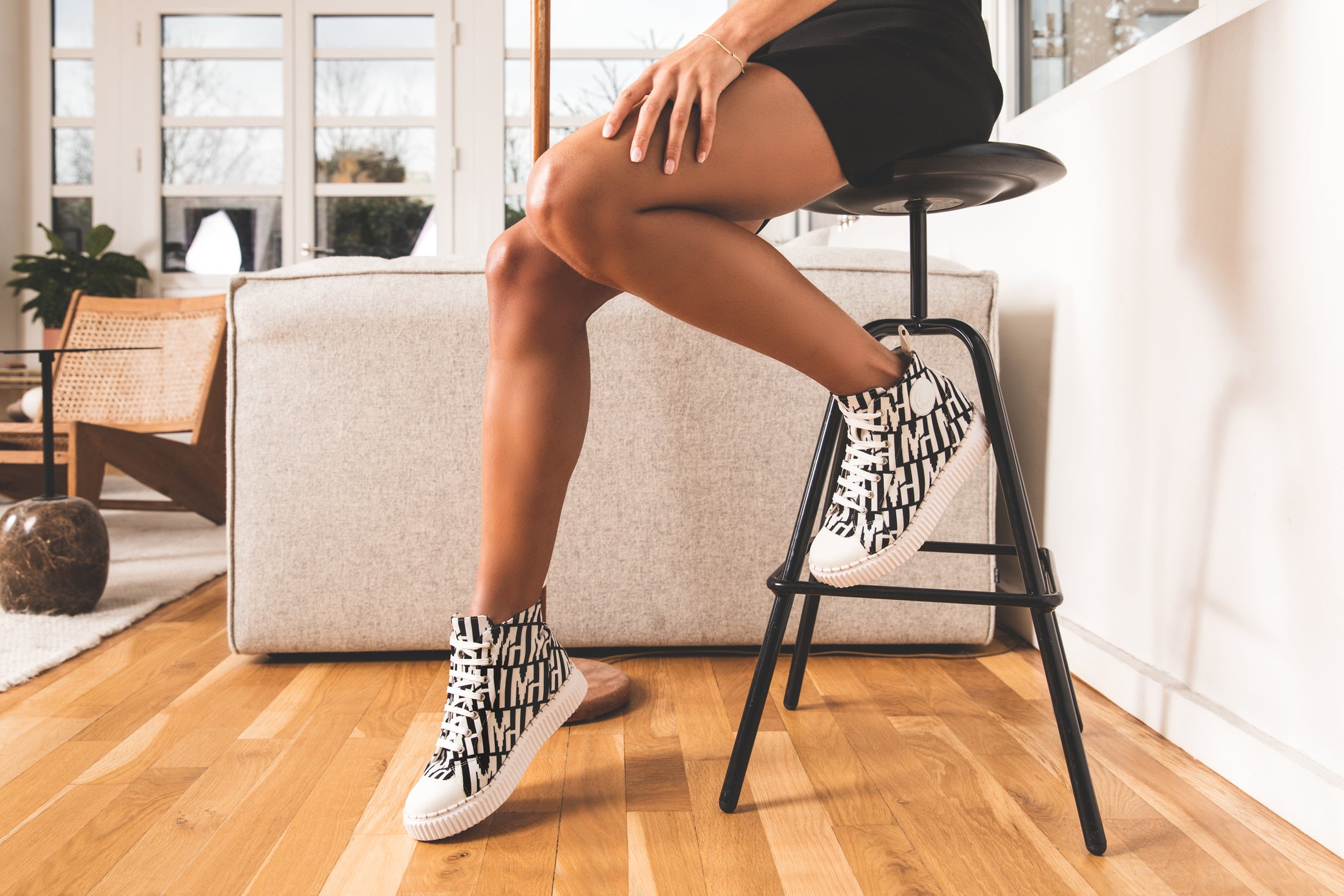 You don't have to give up your elegant look to choose comfort, as proven by leather sneakers. Adored by streetwear enthusiasts, these shoes are a must-have for both men's and women's wardrobes, allowing you to feel free to move around while remaining chic and true to your style.
The different models outdo each other in originality and stand out for their striking design and high-quality workmanship. Play with different styles and norms by wearing these sporty shoes with a suit and a silk blouse or with a slit dress for special occasions. The contrasts are skilful and chic.
02 Leather boots and ankle boots
While no pair of shoes is off-limits, there are two non-negotiable elements: comfort and fit. Leather ankle boots are the greatest ambassadors of this: functional but elegant shoes that will adapt to the shape of your foot and the changing weather. Our popular boots and ankle boots have always been a favourite and are back in fashion every autumn, in smooth or suede leather.
Chelsea boots, sock boots, black boots... Here is a shoe model that remains iconic season after season and that meets all the criteria of comfort and elegance. With rolled up jeans, a sailor shirt and a suit jacket to complete your look, these shoes will be perfect to beat the pavement comfortably!
03 The monks
These leather shoes look like something out of a Peaky Blinders episode. For fans of this cult series and for all trendy women, the monks are an excellent compromise between elegance and casualness. Their identifiable aesthetic will speak volumes about your sense of style.
With their small fashion details and thick soles, our models revisit and modernise the classic lines and curves of these buckle shoes with elegance. For an office outfit, they will steal the show from all your other dress shoes! With a light chino and a checked jacket during the day, dare to use colours and patterns for a festive look in the evening. Your monks will look great worn with a white t-shirt and a trouser suit with graphic prints.
04 Leather oxford shoes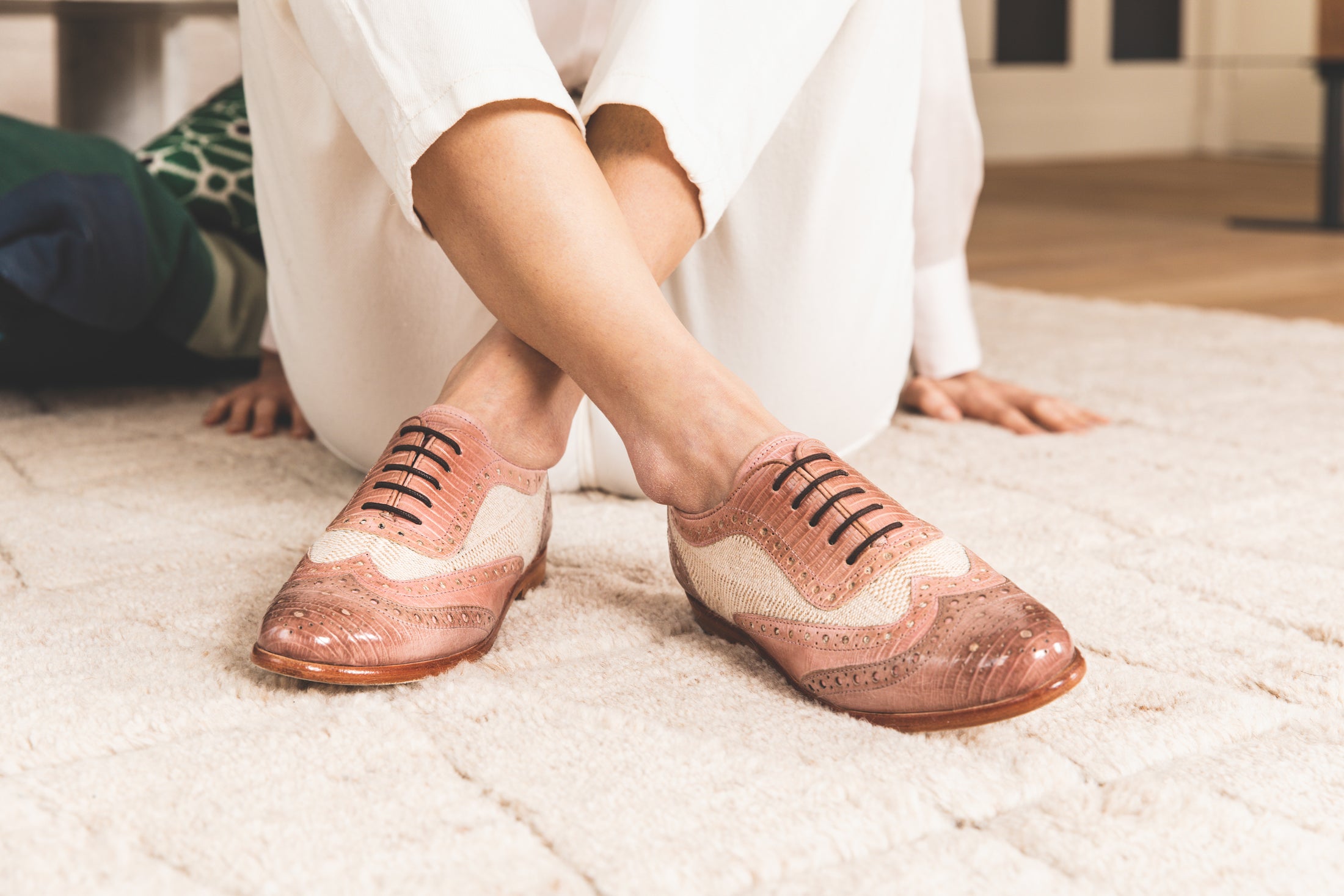 The Oxford is a flagship model with closed lacing that has quietly passed through the years without getting old. Timeless, the Oxford shoes are a safe bet and are the perfect combination of craftsmanship and modernity. With a checkered shirt, a denim jacket and white 7/8th trousers, you will sport a feminine and urban look that will always impress.
Our collections give these classic shoes a fresh look. They're in with the times, reinvented in bright colours and available in a wide variety of leathers. So add a little extra style to your look by choosing colourful, stitched or floral-toe oxfords.
05 Smooth leather or suede mules
Are you looking for originality, or are you a person with a taste for minimalism? Leather mules fit every style and are already a cult item. In the wake of summer clogs and leather sandals, they are the ideal alternative to high heels.
These light shoes will be perfect this summer with a linen shirt, a thin blazer and white shorts, or a long dress in kimono style. Easy to wear, cool but sophisticated, this model revisits the codes of "effortlessness" with high-waisted jeans, a vintage belt and a printed t-shirt.
06 Leather derbies
A safe bet that will highlight your slender ankles, an aesthetic recognisable among its peers: derbies have their own character. Underneath their very wise appearance, they are not lacking in excitement. Powdery tones or bold colours, thick soles or textured leather, these shoes that need no introduction are not as serious as they seem.
Indeed, these lace-up flats offer different facets of style to explore: casual with a belted shirt-dress to define your waist, or more formal with skinny jeans and a silk blouse, they are as dandy as they are allrounders.
07 Leather sandals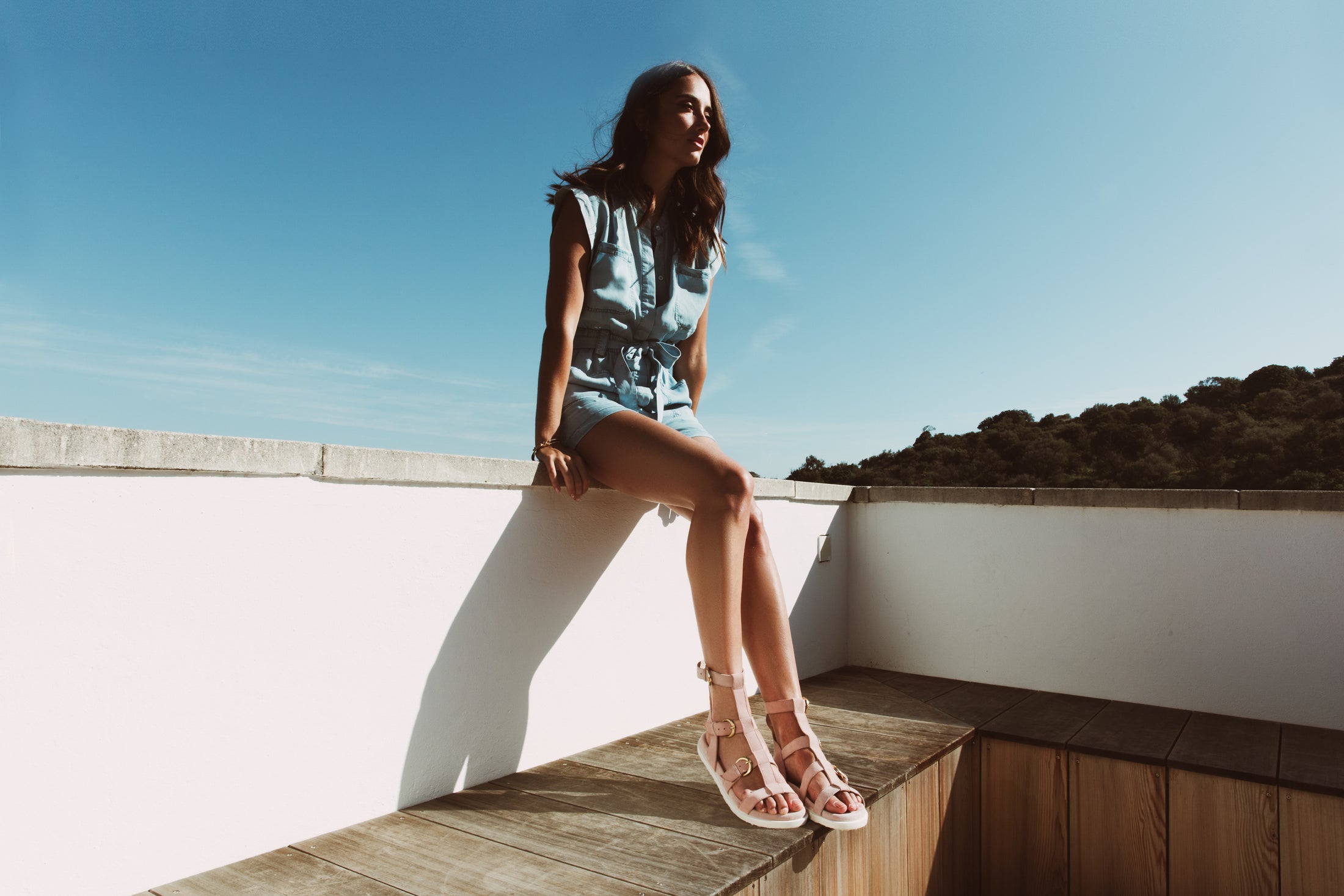 Wedding season is here and the marathon of ceremonies may have already begun on your side. If you want to walk with grace without twisting your ankles every ten feet, leather sandals are the perfect footwear to get you through the summer in style and comfort.
Embracing a wide style spectrum, from fisherman sandals to platform sandals, these leather shoes are a must-have for summer looks. Casual with a suede mini-skirt or bohemian-chic with a pair of trousers, create a 70s-inspired look with a sense of freedom.
08 Loafers and ballet pumps
You thought they were just for your great-aunt, but think again: it's time to reconsider leather loafers and ballet pumps. To jazz up these classic pairs of shoes, we've given them a pop of colour.
Revival of the preppy trend, loafers and ballet flats will be perfect for evenings or weddings, to avoid ending the evening barefoot. With a fleece sweatshirt and glittery tights or socks in mid-season, with denim shorts and a printed t-shirt in summer, don't hesitate to twist the ladylike side of these shoes with modern accessories: belts, clutches or leather bags.
To discover our guide to different men's shoes, go here!